An EPA Partnership Program
Fix a Leak Week 2010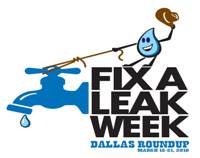 WaterSense Partners around the Country Promote Fix a Leak Week
Fix a Leak Week 2010 saved millions of gallons of water across the nation! Don't forget to help spread the word about next year's Fix a Leak Week, set for 14-20, 2011! Learn more about what you can do to reduce leaks in your home.
Dallas saved over 2 million gallons!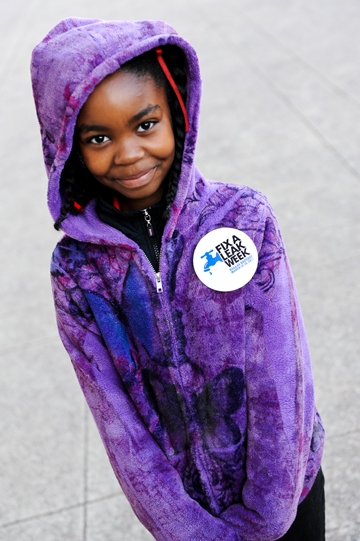 In order to identify the Fix a Leak Week 2010 spotlight community, WaterSense asked our partners to submit their best ideas in a competition for EPA co-sponsorship of their media event. EPA selected the "Great Dallas Fix a Leak Roundup." The City of Dallas operates a program that offers assistance with minor plumbing problems that may cause water waste and higher water bills. This program is offered to qualified low-income residential water customers and provides high efficiency toilets, showerheads and aerators in addition to making the repairs. In partnership with EPA, local plumbers, Kohler, Lowe's, and other organizations, Dallas cleared over 100 households from the program's waiting list during Fix a Leak Week 2010.
Read more about water use in Texas here.
Dallas homeowner explains why she decided to participate in Fix a Leak Week.
Fix a Leak Week (PDF) (1 pg, 500K, About PDF)
To Read the full article on this Video please go to wfaa.com

.
by CASEY NORTON, WFAA-TV
Posted on March 15, 2010 at 8:55 PM
Highlights from nationwide network of partner events
At least 26 WaterSense partners around the country held events promoting Fix a Leak Week in their communities.  Here are a few highlights: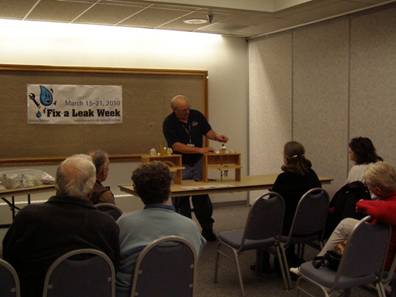 The City of Greeley, CO held a series of interactive workshops to teach residents how to find and fix common household water wasters such as dripping faucets, running toilets, and leaking showerheads.
Milwaukee Metropolitan Sewerage District gave 18 classrooms the opportunity to learn the ABC's of saving water during Fix a Leak Week. Students followed the WaterSense Fix a Leak Weak curriculum,  the perfect guide to teaching the importance of saving water by fixing leaks. Students also participated in an optional project about their Fix a Leak Week experience. The resulting posters, video, and other artwork will be displayed at a waterfront festival in Milwaukee in the summer of 2010.
San Antonio Water System challenged its local residents to check for leaks and answer questions about water savings in order to qualify for a free WaterSense labeled toilet. San Antonio residents also had the opportunity to earn a credit towards their water bill if they completed the utility's Fix a Leak Week checklist.
As one of seven events they held nationwide, American Water teamed up with state officials and West Virginia's First Lady Gayle Manchin to educate students at J.E. Robbins Elementary School in Charleston about the importance of wise water use and finding and fixing household leaks.
Built in 1668, the House of Seven Gables inspired Nathaniel Hawthorne to write his legendary novel by the same name and is the oldest surviving wooden mansion in New England. Local after-school programs joined EPA and the City of Salem to learn about finding and fixing leaks.  A poster contest highlighting how water efficiency improvements and retrofits can be made to historic homes at a low cost was also part of the festivities.
Cascade Water Alliance, mailed leak detection kits to 100,000 households, provided a public service announcement to local cable TV channels, and partnered with McLendon's and Sammamish Plateau Ace Hardware to offer rebates on water-efficient products.
Related Links