An EPA Partnership Program
Promoting & Selling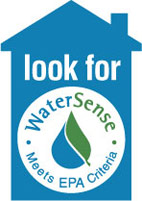 WaterSense Labeled New Homes in Your Community
Building WaterSense labeled new homes takes a community of partners and stakeholders helping to spread the word about the importance of water efficiency. WaterSense labeled new homes not only use less water but also help residents save money on their water and energy bills—an attractive selling point that can help differentiate homes in a competitive market—but also reduce stress on local water resources and infrastructure, which benefits the entire community.
WaterSense Promotional Partners
To help save water in their communities, home builder associations (HBAs), homeowners associations (HOAs), local utilities, governments, and municipalities can spread the word about water efficiency by becoming WaterSense promotional partners. To assist in this effort, promotional partners have access to a suite of tools and resources they can use to help recruit builders to partner with WaterSense and promote WaterSense labeled new homes in their communities.
Already a partner? Check out the promotional materials on the WaterSense Partner Resources Site
Real Estate Agents
Real estate agents can play a vital role in spreading the word about the availability of WaterSense labeled new homes in their communities. Learn more about how to set yourself apart in your market and become a local expert on WaterSense labeled new homes.
WaterSense Builder Partners
By partnering with WaterSense and constructing homes to earn the label, builders can establish their commitment to conserving natural resources in the communities they serve. EPA has created tools and resources to help builders promote their WaterSense partnership, build homes to meet EPA's criteria, educate residents about the home's features, and market newly labeled homes.
Already a partner? Check out the promotional materials on the WaterSense Partner Resources Site