An EPA Partnership Program
Getting Started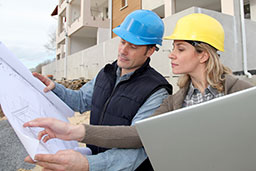 Overview
Business is increasingly aware of the need to use water more efficiently to reduce their risk to water shortages and increasing costs. There is a strong business case to be made for water efficiency.
Planning is the foundation of effective water management. Facilities should consider forming water management teams to review water use and develop implementation plans in the context of achieving the established water management goals. This review allows the organization to evaluate progress, set new goals, and continually improve.
Metering allows a facility to monitor water use and quickly find and fix leaks or other unnecessary water use. It also has the added benefit of enabling the facility to identify cost-effective water use reduction opportunities and to track project savings.
Leaks are water wasted with no intended use or purpose; once identified, leaks should be the first area to target from a water management perspective. With a few simple steps, a facility can establish a comprehensive leak detection and repair program, which can save water, money, time, and expenses that would otherwise be associated with unmanaged leaks.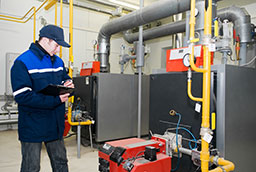 Making the Business Case
There is a strong business case for water efficiency in commercial and institutional buildings: reducing water use lowers the costs associated with operating and maintaining equipment, as well as the energy needed to heat, treat, store, and deliver water.
Over the past ten years, the costs of water and wastewater services have risen at a rate well above the consumer price index. Facility managers can expect these and other utility costs to continue to increase in order to offset the costs of replacing aging water supply systems.
Carrying out and communicating water efficiency efforts can position companies and facility managers as leaders in their community who are helping to improve sustainability. It can also help them pursue recognition in the green marketplace.
Section 1.1 of WaterSense at Work highlights some of the benefits of water efficiency for commercial and institutional facilities. Read about the experiences of Providence Hospital in Olympia, Washington, which is also one of the case studies included in Appendix A of WaterSense at Work.
Planning
Water management planning serves as the foundation for any successful water reduction effort. It is the first step a commercial or institutional facility should take to achieve and sustain long-term water savings. Water management planning generally addresses water use reductions in four areas:
Reducing water losses (e.g., leaks).
Increasing the water efficiency of fixtures, equipment, systems, and processes.
Educating employees and occupants about water efficiency to encourage water-saving behaviors.
Reusing onsite alternative water that would otherwise be discarded or discharged to the sewer (e.g., reusing treated graywater or rainwater to water landscape areas).
Effective water management planning is easily coupled with energy and waste management and follows the same framework used in the ENERGY STAR Guidelines for Energy Management, which consists of these basic steps:
Appendix B of WaterSense at Work includes sample worksheets that can help with water management planning efforts. Periodic reviews of plans by the water management team can demonstrate and promote the success of the water management program, which can provide long-term support for the program and future projects and initiatives. Regular reassessments are recommended to identify new water management goals and savings opportunities.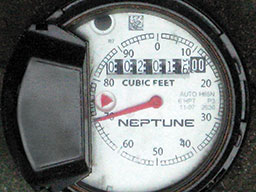 Metering
An important rule in water management is that you can't manage what you don't measure. Tracking a facility's total water use, as well as specific end uses, is a key component of the facility's water-efficiency efforts. Accurately measuring water use can help facility managers identify areas for targeted reductions and to track progress from water-efficiency upgrades. Submeters can also help identify leaks and indicate when equipment is malfunctioning.
Meters and submeters can be integrated into a centralized building management system, making it easy to track usage and implement a water management plan. These systems are capable of electronically storing data from meters and submeters, reporting hourly, daily, monthly, and annual water use. They can also trigger alerts when leaks or other operational anomalies are detected.
Installing the correct meter and ensuring it functions properly are critical to accurate water measurement. There are many types and sizes of meters intended for different uses, so it is important to choose the correct one. Section 2.1: Metering and Submetering of WaterSense at Work provides information about best practices for meter selection and use.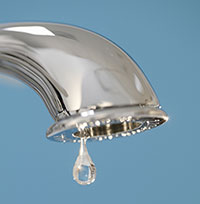 Leaks
Unfortunately, leaks often go undetected, particularly if a facility is not routinely monitoring its water use. On average, leaks can account for more than 6 percent of a facility's total water use. Identifying and repairing leaks and other water use anomalies within a facility's water distribution system or from particular processes or equipment can keep a facility from wasting significant quantities of water. As described in the table below, water leaks can add up over time.
Potential Losses From Water Leaks
Malfunction
Leaking Flow Rate (gallons per minute)
Water Loss
Estimated Cost of Water Loss
Leaking Toilet
0.5 gpm
21,600 gallons per month
$2,100 per year
Drip Irrigation Malfunction
1.0 gpm
43,200 gallons per month
$4,300 per year
Unattended Water Hose at Night
10.0 gpm
5,400 gallons per day
$16,000 per year
Broken Distribution Line For:
One Night
One Day
One Week
One Month
15.0 gpm
15.0 gpm
15.0 gpm
15.0 gpm
8,100 gallons
21,600 gallons
151,200 gallons
648,000 gallons
Up to $64,000 per year
Tempering Water Line on a Steam Sterilizer Stuck in the On Position
2.0 gpm
86,400 gallons per month
$8,600 per year
Stuck Float Valve in a Cooling Tower
5.0 gpm
216,000 gallon per month
$21,000 per year
An aggressive leak detection and repair program can help facility managers better understand building water use and save money by avoiding water waste. Reading meters, installing failure abatement technologies, and conducting visual and auditory inspections are important best practices to detect leaks. To reduce unnecessary water loss, all detected leaks should be repaired as quickly as possible.
Section 2.3: Leak Detection and Repair of WaterSense at Work provides information about best practices for developing leak management programs.