An EPA Partnership Program
Spreading the Word
WaterSense is working with its partners to spread the word about water efficiency. You can play an important part—by sharing these campaigns with your friends, family, and community, you are helping ensure adequate water supplies for future generations.

Fix-A-Leak Week
Did you know that an American home can waste, on average, more than 11,000 gallons of water every year due to running toilets, dripping faucets, and other household leaks? Nationwide, more than 1 trillion gallons of water leak from U.S. homes each year. That's why WaterSense reminds Americans to check their plumbing fixtures and irrigation systems each year in March during Fix a Leak Week.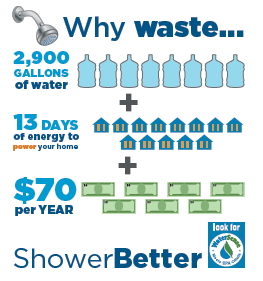 Shower Better
Showering is an important part of the day, helping us wake up in the morning or unwind in the evening. Every time you take a shower, you also use energy to heat and deliver the water to your showerhead. But you can Shower Better by replacing your old showerhead with a WaterSense labeled model and save water, energy and money.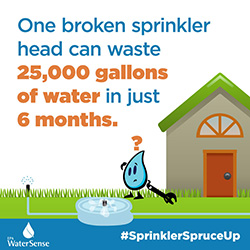 Sprinkler Spruce-Up
Residential outdoor water use across the United States accounts for nearly 9 billion gallons of water each day, mainly for landscape irrigation. During the spring, before you ramp up your watering, be sure to spruce up your irrigation system by remembering four simple steps: inspect, connect, direct, and select. Learn more about Sprinkler Spruce-Up.
We're for Water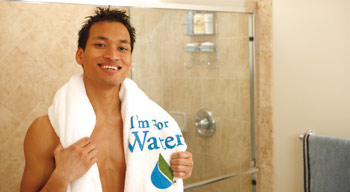 Check. Twist. Replace. That's all it takes to start saving water around the house. Whether you're replacing a plumbing fixture with a WaterSense labeled one, or trying a new water-saving behavior, it's as easy as 1-2-3 to be for water. Everything you need is right here in the "We're for Water" campaign. Encourage your family and friends to take the pledge to save water.
National Mayor's Challenge for Water Conservation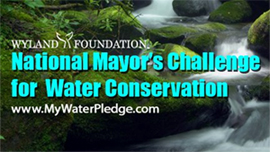 What happens when cities from across the country square off to see who can save the most water? Everyone wins! The Wyland Foundation
, along with EPA's WaterSense and other public and private partners, created a friendly competition between residents of cities across the U.S to see who can be the most "water-wise." The program, supporting the 40th anniversary of the Clean Water Act, relies upon personal pledges by citizens to encourage water-efficient activities and purchases. Find out more about the campaign and how you can be involved at www.MyWaterPledge.com
.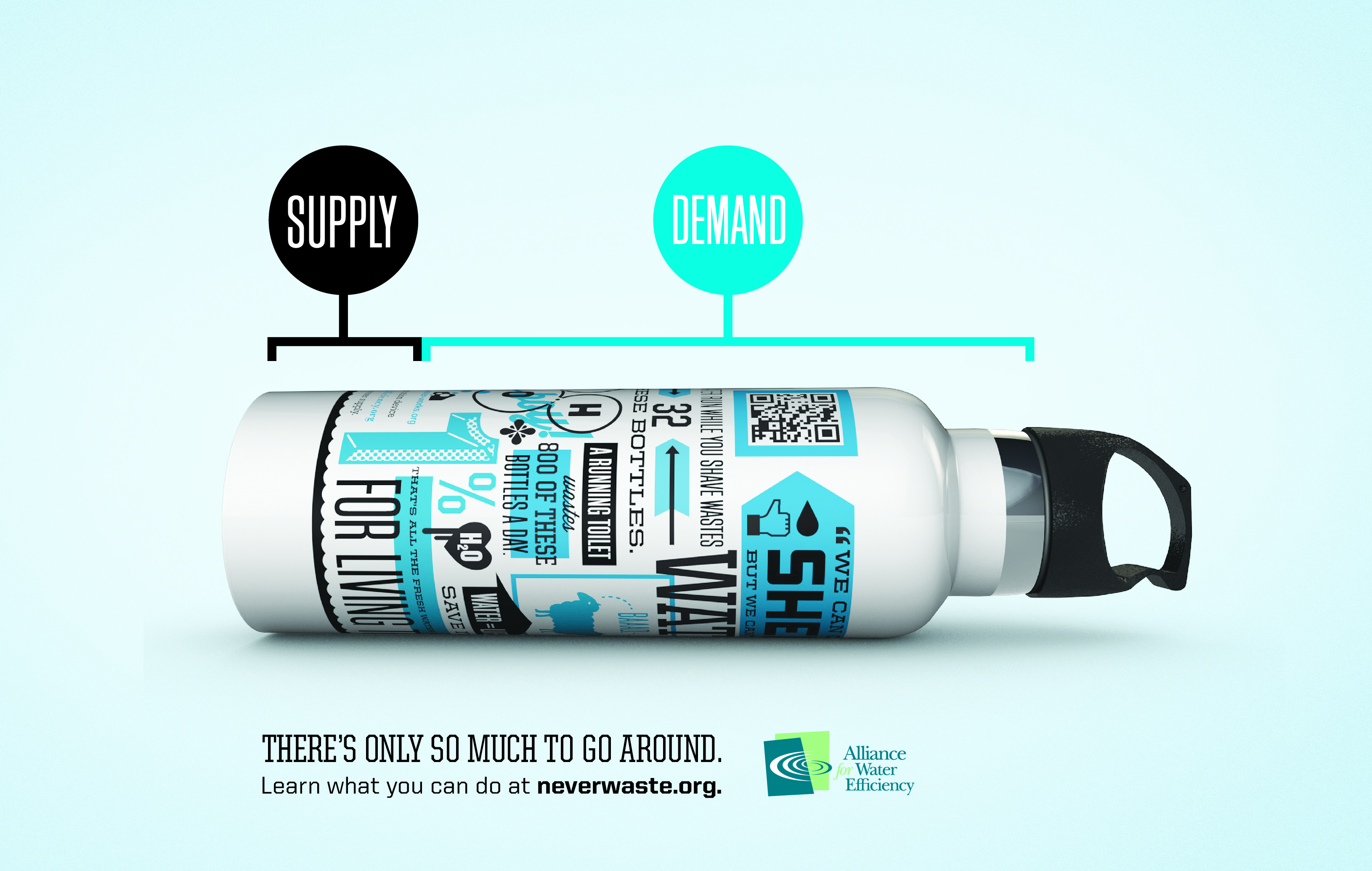 Never Waste
The Alliance for Water Efficiency (AWE) and water suppliers, communities and industry organizations across the country are joining forces to launch Never Waste, a new national campaign created to build awareness about the impact of water waste as water shortages become more common. The Never Waste campaign quantifies the amount of water wasted in our daily lives by comparing it to an everyday object—a water bottle—and encourages consumers to waste less and make a measurable impact. It also consists of simple water–saving tools and tips deployed through local outreach efforts nationwide. Get involved at www.NeverWaste.org
.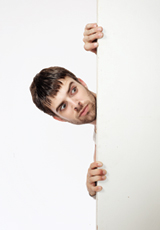 Wasting Water is Weird
WaterSense partners Kohler and Lowe's—as part of a larger coalition of water-conscious organizations—have launched a public service campaign called "Wasting Water is Weird"
. The campaign features tips from the WaterSense program, a fun quiz to find out how "weird" you are when it comes to water use, and additional water-saving information.

If you think wasting water is weird, then go to Facebook and "Like" Rip the Drip
or follow him on Twitter @RipTheDrip
.Then tell all your friends and family to do the same. Your role is vital to help bring attention to the issue and ultimately help change behavior for the better.