An EPA Partnership Program
WaterSense CI Program Efforts
WaterSense CI Program Efforts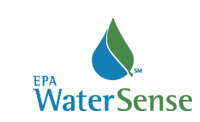 EPA has considered how it can expand WaterSense to include partnership and participation options for users in the Commercial and Institutional (CI) sector. Commercial and institutional users of water include a wide range of individuals, businesses, and organizations such as schools, retail stores, office buildings, and hospitals.
EPA sought input from its partners and other stakeholders in 2009 on the state of data related to water use in the CI as well as potential program options. WaterSense at Work is one of the outcomes of those public meetings. The program is now working with ENERGY STAR to promote use of Portfolio Manager for water tracking and to improve opportunities for collecting water use data in government and industry data collections of energy use.
2012 Meeting
In October 2012, EPA met with a number of stakeholders to provide information on WaterSense and ENERGY STAR program efforts to advance water efficiency in the commercial and institutional sector. One focus of the meeting was describing the approach used by ENERGY STAR to benchmarking energy and the implications for water benchmarking.
2009 Meeting
In August 2009, EPA released a white paper outlining the possibility of expanding WaterSense to include opportunities for the CI sector and held two public meetings during that fall to discuss potential program options for a WaterSense CI program.