An EPA Partnership Program
ENERGY STAR Resources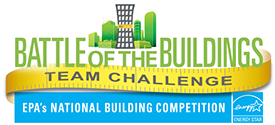 The BMPs in WaterSense at Work recommend the use of many types of ENERGY STAR products because they include water factors to ensure products are both water and energy efficient. ENERGY STAR's commercial building program has also developed many resources to assist commercial facilities reduce their energy use. Many of these resources are also beneficial to facilities interested in improving their water efficiency.
Guidelines for Energy Management – While developed to help managers implement energy efficiency programs, the guidelines are equally relevant to facility managers looking to improve their water efficiency.
Portfolio Manager – Portfolio Manager is an interactive energy management tool that allows a user to track and assess energy and water consumption across their entire portfolio of buildings in a secure online environment.

Users have entered water data into Portfolio Manager for more than 50,000 buildings. In 2012, ENERGY STAR reviewed the data to see how water use varied between and among different types of buildings.

The ENERGY STAR National Building Competition added water as a recognition category in 2012, Buildings with complete energy and water data for calendar year 2011 will work to reduce energy and water use over the contest performance period. EPA will then recognize top water savers at the end of the competition.