Resources: Protecting the Environment
Think Globally
Learn about environmental issues that impact our world.
Atmosphere
Questions and Answers on Ozone Depletion - This page answers some basic questions about the ozone layer and the problem of ozone depletion. Click here for more about the Science of Ozone Depletion.
Ozone-Good Up High, Bad Nearby - This document explains how ozone, when it occurs close to Earth's surface, is a prime ingredient in smog and can be harmful to breathe.
Acid Rain - This web page provides information about acid rain's causes and effects, how we measure acid rain, and what is being done to solve the problem.
---
Climate Change
Climate Change Site - EPA's Climate Change Site offers comprehensive information on the issue of climate change.
Climate Change and Waste - Everyone knows that reducing waste is good for the environment. What most don't know is that solid waste reduction and recycling help stop global climate change by decreasing the amount of heat-trapping greenhouse gases that are linked to everyday trash. This page will help you explore the connection between solid waste and climate change.
El Niño - This site provides information on the National Oceanic and Atmospheric Administration's responsibilities for providing El Niño forecasts to the Nation, and a leadership role in sponsoring El Niño observations and research.
EPA's Clean Energy Site - Clean energy is energy derived from highly efficient, clean technologies, including renewable, "green" power, and combined heat and power. The EPA's Clean Energy Programs are designed to improve the national foundation of information on Clean Energy by creating networks between the public and private sector, providing technical assistance, and offering recognition of environmental leaders that adopt Clean Energy practices.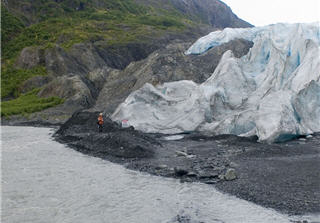 Resources for Concerned Citizens

Search for volunteer opportunities in your community at Serve.gov