Resources: Protecting the Environment
You are here: EPA Home
Children's Health
Children's Health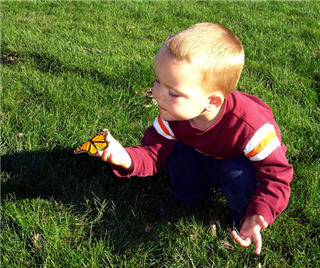 Resources for Concerned Citizens

Search for volunteer opportunities in your community at Serve.gov
Information on how to protect children from toxins, the sun, lead, and other potential environmental health threats. Find out about children's health protection and read what you can do to protect children from environmental risks.
---
The Air They Breathe
Ways to reduce air pollution and protect your health - Millions of Americans live in areas where air pollution poses serious health threats. The air you breathe is important. Besides helping to prevent pollution here are some things you can do to directly protect you and your family's health.
An Introduction to Indoor Air Quality - Get an overview of pollutants, resources, and sources of pollution in homes and schools from The Inside Story: A Guide to Indoor Air Quality
Indoor Air Quality in Schools - Because children are especially susceptible to air pollution, air quality in schools is of particular concern. Proper maintenance of indoor air is more than a "quality" issue; it includes safety and good management of our investment in the students, staff, and facilities. Find publications, "Tools for Schools" action kits and answers to frequently asked questions.
Asbestos - This document discusses what asbestos is and the health affects of exposure.
Asthma - Learn more about factors found in the indoor and outdoor environment that can cause, trigger, or exacerbate asthma symptoms and what you can do to reduce their impact.
Clear Your Home Of Asthma Triggers - Information about five common asthma triggers found in homes and what you can do to reduce you and your child's exposure to them.
Secondhand Smoke - This site discusses the health risks to children and adults from secondhand smoke with particular regard to immediate and longer term health effects.
Lead - This site discusses the ways in which people are exposed to lead and precautions they can take to reduce the risk of exposure.
Asthma Home Environment Checklist (PDF) - (8 pp, 259K, About PDF) To help incorporate environmental controls into home visit programs, EPA developed an Asthma Home Environment Checklist. This checklist contains questions and action steps to assist in the identification and mitigation of environmental asthma triggers commonly found in and around the home.
---
The Water They Drink
Actions You Can Take to Reduce Lead in Your Drinking Water - This publication offers information and solutions to many common questions about how you can reduce lead in your drinking water.
Children and Drinking Water Standards - Should you be concerned about the tap water that your children are drinking? This booklet (EPA 815-K-99-001) explains how national standards contribute to drinking water safety, and will help you make informed, reasonable choices about the water you and your children drink.
---
Toxins/Poisons
Ten Tips to Protect Children from Pesticide and Lead Poisonings around the Home - These simple steps can help you save children from environmental hazards around the home. en español
Pesticides and Child Safety - General guidelines for protecting children from pesticides and recommendations for treating accidental pesticide poisoning.
Protect Your Family and Yourself from Carbon Monoxide Poisoning - Knowing the symptoms of Carbon Monoxide poisoning and immediate first aid techniques provided in this document can save your life and the life of your family.
Using Insect Repellents Safely - Suggests ways of choosing insect repellents and applying them.
---
From the Sun
Sun Protection for Kids - This document discusses precautions that can help you assist children to avoid ultraviolet (UV)-related health problems.
Ultraviolet Index : An Overview - Do you know that a few simple precautions can help protect you and your children from skin cancer and serious eye injury?
Sunwise Program - This program provides materials to help teachers educate students in K-6 about protecting themselves from overexposure to the sun's ultraviolet radiation.