EnviroAtlas Communities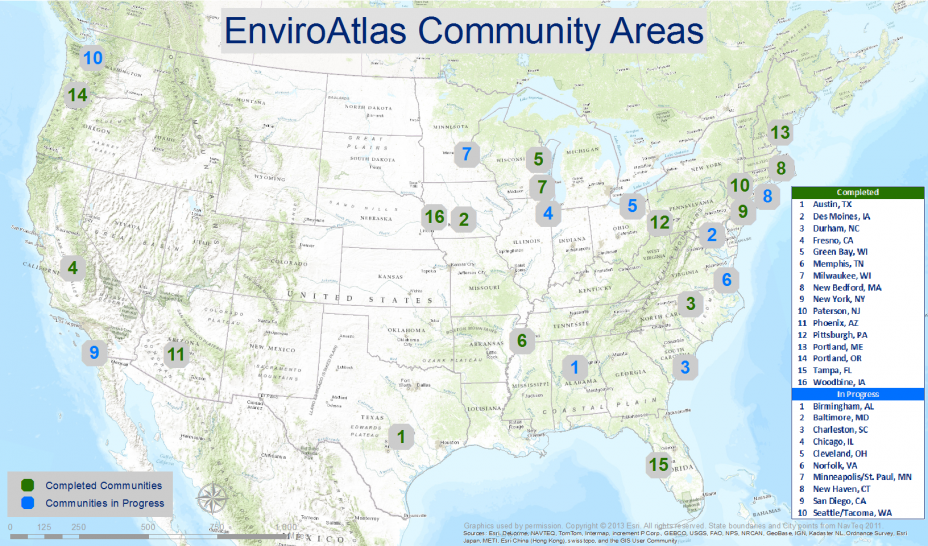 By 2019, EnviroAtlas will grow to include over 50 communities in the United States. Selection of these communities is based on: 
geography,
ongoing local research,
data availability,
and the ability to leverage other EPA projects.
In general, EnviroAtlas defines the community boundaries by the census block groups falling within the census urbanized area for the main community in the area. This means that EnviroAtlas communities often contain all or part of multiple municipalities. See the full list of municipalities within EnviroAtlas boundaries.
Community Summary Fact Sheets
Austin, TX
Des Moines, IA
Memphis, TN 
New York, NY
EnviroAtlas Spatial Extents
Data are developed for the Nation at the subwatershed scale, and at a higher resolution for selected communities.
The Interactive Map also includes supplemental and demographic data at both the national and community extents.
Learn more: EnviroAtlas Spatial Extents page.