TRI National Analysis Archive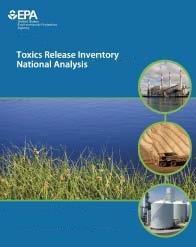 You can find previous years' National Analysis reports and related materials in the files below. If you're looking for basic facts and explanations of the data for a particular year, a good place to start is the overview brochure or summary document.
Most National Analysis materials are found in the .zip files listed for each year. Note that beginning in 2009, the TRI Program began translating some documents into Spanish; these are included in the .zip file.
Select a Reporting Year