GreenChill Store Certification Program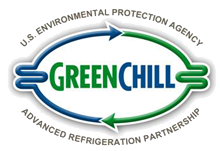 GreenChill's Store Certification Program for Food Retailers recognizes individual stores for using environmentally friendlier commercial refrigeration systems. A food retail store can achieve platinum–, gold–, or silver–level certification. Any food retail store in the United States, whether in the design phase, remodel phase, newly constructed, or fully operational, can apply for GreenChill's Store Certification Award. The process is free, quick, and easy.
GreenChill Store Certification Program Fact Sheet
How to Certify your Store:
 
Step 1: Select the appropriate application form for the store in question.
If the store is not yet operational, or if it has been operational for less than 6 months, fill out the "Newly Constructed Stores" form. If the store has been in operation for at least 12 months, fill out the "Operational Stores" form. If the store has been in operation for 6-12 months, or if the store is a remodeled store, please contact Tom Land (202-343-9185) to determine which form needs to be filled out. For newly constructed stores, an installation leak tightness testing verification form, as provided below, must also be completed and signed.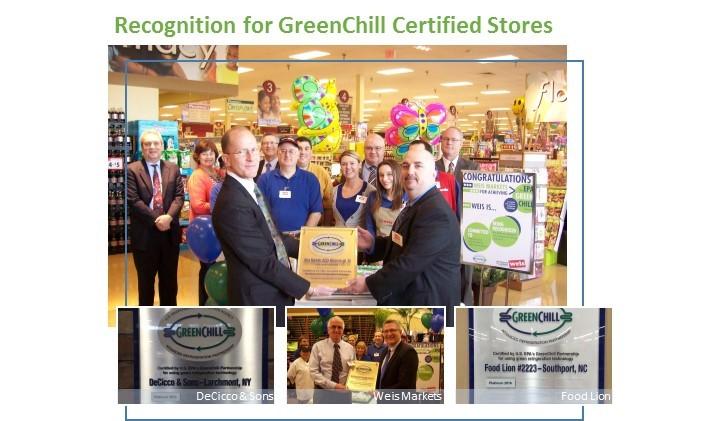 Step 2: Complete the Application Form
The application form is only two sides and is quick and easy to complete. For guidance on completing the application, please refer to the materials listed below.
Step 3: Send in your application.
The application and all required attachments should be sent to Tom Land.
Step 4: Await notification from EPA.
Once your application is received, EPA will send an email confirming receipt and will immediately begin the review process. Please let us know if receipt of our decision is time sensitive and we will do everything we can to adhere to your needs. After a decision is made, EPA will notify you via email. Please note that GreenChill reserves the right to deny store certification based on a company's Clean Air Act Title 6 enforcement issues.
* If you do not receive an email confirmation within 2 business days, please notify EPA.
Step 5: Your Store Certification
If your store achieves certification, you will receive a silver, gold, or platinum certificate from EPA, along with press release guidance and an order form for a plaque. You may purchase as many plaques as you wish. GreenChill Store Certification is valid for one year. After one year, stores must reapply to retain GreenChill Certification. Note: When referring to any EPA Award, please include the year in which the award was received.