National Online FOIA Library
The information you seek may already be available. Please review the information below before submitting a FOIA request to see if the information in which you are interested is immediately available at no cost. EPA also has physical libraries that you are welcome to visit.
View Statements of Policy and Interpretation, Administrative Orders, and Other Information Specific to Our Regional Offices around the Nation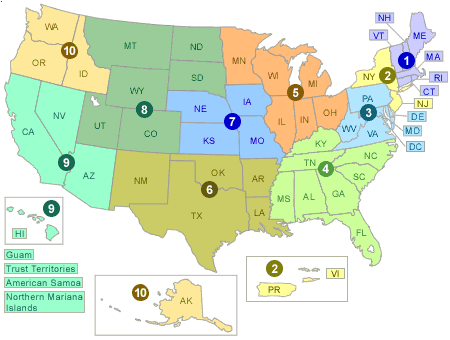 On this page:
---
Final Opinions
Final opinions, including concurring and dissenting opinions, as well as orders, made in the adjudication of cases.
Freedom of Information Act: 5 USC 552 (a) (2)(A)
---
Administrative Staff Manuals and Instructions
---
Frequently Requested Records
This is an index of frequently requested materials currently available through EPA's web site.
---
Major Information Systems
---
Statements of Policy and Interpretation
Air
Compliance and Enforcement
Grants and Finances
Pesticides
Pollutants/Toxics
Pollution Prevention
Small Business
State and Local Guidance
Wastes
Water
---
Superfund-Related Information
The Comprehensive Environmental Response, Compensation, and Liability Information System (CERCLIS) is the official repository for site-and non-site-specific Superfund data in support of the Comprehensive Environmental Response, Compensation, and Liability Act (CERCLA). It contains information on hazardous waste site assessment and remediation from 1983 to the present.
The Superfund Query Form and the Envirofacts Query Form provide access to Superfund National Priorities List (NPL) Factsheets, Record of Decision (ROD) documents, and CERCLIS Site Reports. These documents are maintained by the Superfund Office.