Cleanups in My Community
Cleanups in My Community (CIMC) enables you to map and list hazardous waste cleanup locations and grant areas, and drill down to details about those cleanups and grants and other, related information.  This page provides several ways to get started.
Maps:

You may want to map the cleanups in:

your state or territory,
the whole country, or
just a specific geographic area.

You may want to see:

all types of cleanups, or
just those for a particular cleanup program.

All of the "map" options go to different "views" of the same interactive CIMC map, and there you can zoom and pan to areas of interest, and add additional information.  

Look through the Map Cleanups options below or click on the following map.

Lists or Tables:

You may want to list cleanups or grants, in table format, for a ZIP Code area or city.
You may want to create your own table based on:

selected geography:

ZIP, city, county, state, tribal area, congressional district
watershed, EPA region, the whole USA
radius around a location, address, cleanup

specific cleanup programs and categories
specific cleanup characteristics for land use controls and risk

Working through CIMC's tables, you can also access detailed Brownfields data which can be downloaded to a spreadsheet.

Go to Create A Table on the right side of this page.
---
Map cleanups by clicking on a state or territory below.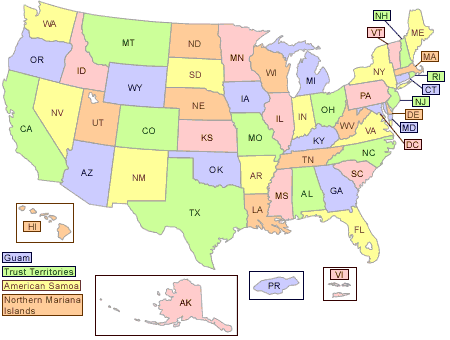 Map or list cleanups for a ZIP code or city
Enter a ZIP Code or city and state, and click "map it" or "list it". Then click the magnifying glass to see the cleanups there. 
If you'd like to add this widget to your own web page, visit the EPA Developer Central Widgets page for CIMC for the IFRAME code to use in your HTML page.
Other CIMC Tools You Can Use
Learn how to add links to CIMC's different map views to your own Web pages.
Learn how to add CIMC-related widgets to your own Web pages.
Access information about the CIMC Web service and shapefile.
Learn how to download data from CIMC tables into a spreadsheet format.
About the Data
Find out about the data included and not included in CIMC.
Legal notices and disclaimers about the data in CIMC.
Provide suggestions, and help us improve this service.
Other Site-Specific Cleanup Links