Air Sensor Toolbox: Resources and Funding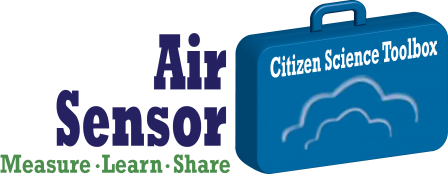 EPA has provided guidance and other information to make decisions about using air sensors and  conducting a citizen science project to measure air quality.
On this page:
---
Air Sensor Guidebook
The Air Sensor Guidebook is a comprehensive resource for anyone interested in monitoring local air quality. Topics covered include background on air pollutants and uses for air sensors, what to look for in a sensor, how to collect useful data using sensors, sensor performance guidance, and maintaining your sensing device.
---
Technical Evaluation Reports
These reports provide summaries of performance evaluations of several low-cost air sensors currently available on the market. The sensors were tested at EPA and compared to the gold standard regulatory monitors to determine how well they perform.
---
Reports for the Citizen Science Air Monitoring Project in Newark, N.J.
These reports highlight a pilot project that involved EPA scientists collaborating with a community action group in Newark, NJ, to conduct a citizen science air monitoring project.
---
Standard Operating Procedures for Air Sensors
EPA scientists created operating guides for several low-cost air sensors listed below that are currently on the market. These guides are meant to assist users with operating, troubleshooting and calibrating the sensors.
---
Recent Technical Findings
---
Training Videos from Community Air Monitoring Workshop, July 9, 2015
Other Resources:
---
Funding Opportunities
---
Related Resources
Feature Stories
Fact Sheets
Blogs​
Slideshows
Podcasts
Videos
Press Releases and News
These resources provide field-conducted sensor performance evaluations on multiple low-cost sensors currently available on the market. Detailed reports as well as condensed versions are available for viewing.
The following links exit the site Exit
The European Commission's Joint Research Centre Publications Repository includes resources on field and laboratory-conducted sensor performance evaluations on multiple low-cost sensors currently available on the market, as well as a protocol on how to evaluate and calibrate low-cost sensors for monitoring air pollution.