Preventing Contamination of Drinking Water Resources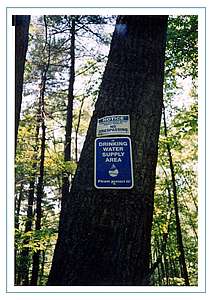 We must all work to prevent contamination of drinking water. Many pollutants are put into the ground and into lakes, rivers and streams every day. The disposal of wastes into ground and surface waters can cause contamination of water that we use for drinking and that we expect to be of excellent quality. It takes many years and it is very costly to remove contamination affecting water supplies. Often the damage is irreparable and the water resource can never be used as a drinking water source again. Preventing pollution of drinking water sources is our chance to assure the availability of future drinking water supplies. A protected source of drinking water source, combined with proper water quality monitoring, treatment, maintenance and distribution, is necessary to provide safe, affordable drinking water to residents, businesses, and visitors in New England.
To report an oil spill or chemical release call the National Response Center at (800) 424-8802
The U.S. Environmental Protection Agency (EPA) has primary responsibility for ensuring the activities required by the Safe Drinking Water Act, and many other environmental laws, are carried out. EPA oversees several programs aimed at protecting drinking water resources:
EPA works closely with state drinking water programs to carry out its drinking water protection programs. In addition, many other organizations assist EPA and the states to protect our region's drinking water sources.
In an effort to educate New England citizens and businesses about the value of their drinking water and how to protect it against contamination, EPA is working with other organizations to help communities and water suppliers develop protection programs, technical assistance documents and videos, classroom materials for schools and a business honors program for drinking water source protection. EPA has developed many outreach documents and videos which may be used to educate people about drinking water. Many of these documents are available from EPA's national website. Others may be available by contacting the Drinking Water Hotline at 1-800-426-4791.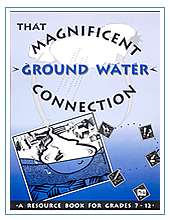 At the request of teachers for additional classroom activities related to ground water, the EPA Region 1, NE Office provided grants to the New England Interstate Water Pollution Control Commission to develop classroom activity books for grades K-6 and 7-12, entitled "That Magnificent Ground Water Connection". Examples of the classroom activities are available.