TSCA and TRI in the 2015 TRI National Analysis
See All Graphics in this Section
On June 22, 2016, President Obama signed into law the Frank R. Lautenberg Chemical Safety for the 21st Century Act, which amends the
Toxic Substances Control Act (TSCA)
, the Nation's primary chemicals management law. Under the new law, which received bipartisan support in both the U.S. House of Representatives and the Senate, all existing chemicals in commerce and new chemicals entering the market will be reviewed for safety through risk-based processes with increased public transparency.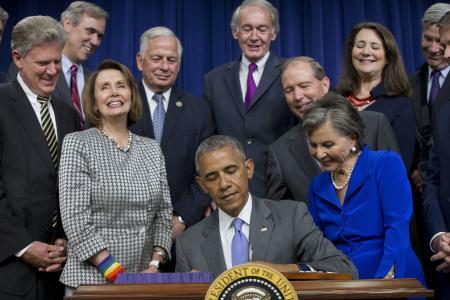 Prior to the enactment of the revised TSCA,
EPA identified 90 chemicals for further assessment under TSCA
, referred to as "work plan chemicals." EPA selected these chemicals based on their hazard (e.g., neurotoxic effects), exposure (e.g., detected in biomonitoring programs), or persistence and bioaccumulation characteristics, and their assessment will likely continue under the new TSCA law. Assessments may take the form of conceptual models, analysis plans or risk evaluations and are intended to inform next steps in risk management activities. Of the 90 work plan chemicals, 53 are also TRI-listed, as either a specific chemical or as a member of a chemical category.
This page was published in January 2017 and uses the 2015 TRI National Analysis dataset made public in TRI Explorer in October 2016.