Tribal ecoAmbassadors Program
EPA's Tribal ecoAmbassadors Program partners EPA scientists with Tribal Colleges and Universities (TCU) professors to address environmental problems. The Tribal ecoAmbassadors Program has given more than 150 TCU students the opportunity to work directly with their professors and EPA scientists.
---
2015-2016 Tribal ecoAmbassadors
Dr. Daniel Wildcat
Food Waste Reduction and Landscaping and Habitat Restoration Initiatives
Institute of American Indian Arts – Dr. Annie McDonnell
Creativity and Climate Resilience at the Institute of American Indian Arts
Keweenaw Bay Ojibwa Community College – Dr. Andrew Kozich
Monitoring of Water Temperature Trends in Focal Coldwater Fish Habitats of the Keweenaw Bay Indian Community
Northwest Indian College – Dr. Ane Berrett
Peoples and Plants Together in Wellness
Salish Kootenai College – Dr. Jesse Stine
Arsenic on Confederated Salish and Kootenai Tribal Land
Turtle Mountain Community College – Dr. Deborah Hunter
Water Quality and Abnormal Leech Present in Waterbodies Located on the Turtle Mountain Band of Chippewa Indians Reservation
---
Press Releases, Stories, and Videos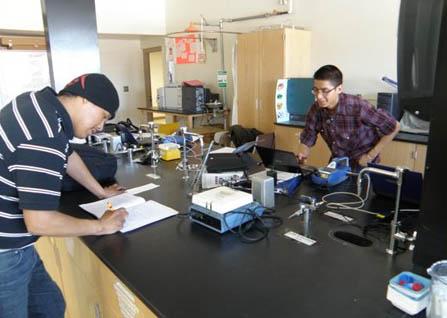 Students at Northwest Indian College test mollusks for biotoxins.