Toxics Release Inventory (TRI) Program
TRI is a resource for learning about toxic chemical releases and pollution prevention activities reported by industrial and federal facilities. TRI data support informed decision-making by communities, government agencies, companies, and others.
Find TRI Factsheets for Your Community
Search by:  States   Metropolitan Areas   Watersheds   Tribal
Search:  State: or Zip Code: City: County:
Search Metropolitan Areas: 
Search Watersheds: 
Search Tribes: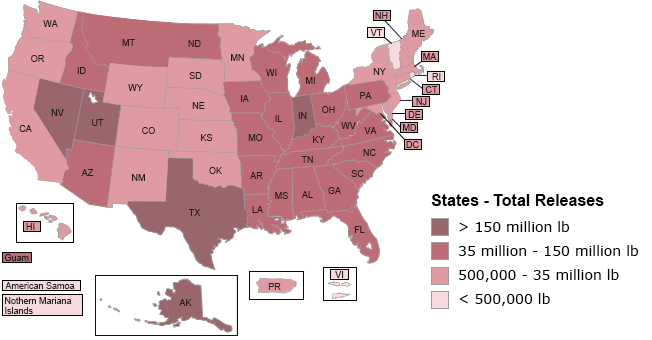 Note: Search results will display location-specific data based on facilities that reported to the TRI Program for 2015. Data are current as of October 2016.