Reporting for TRI Facilities
TRI Reporting Deadline
Live Reporting Help
Each year, certain industrial facilities submit Toxics Release Inventory (TRI) data to EPA. The data are due by July 1 and cover waste management activities that occurred during the previous calendar year. EPA makes these data publicly available.
New TRI Developments
TRI Reporting Process and Criteria
The image below summarizes the TRI reporting process. For more detailed information about each step, refer to the TRI Reporting Forms and Instructions manual.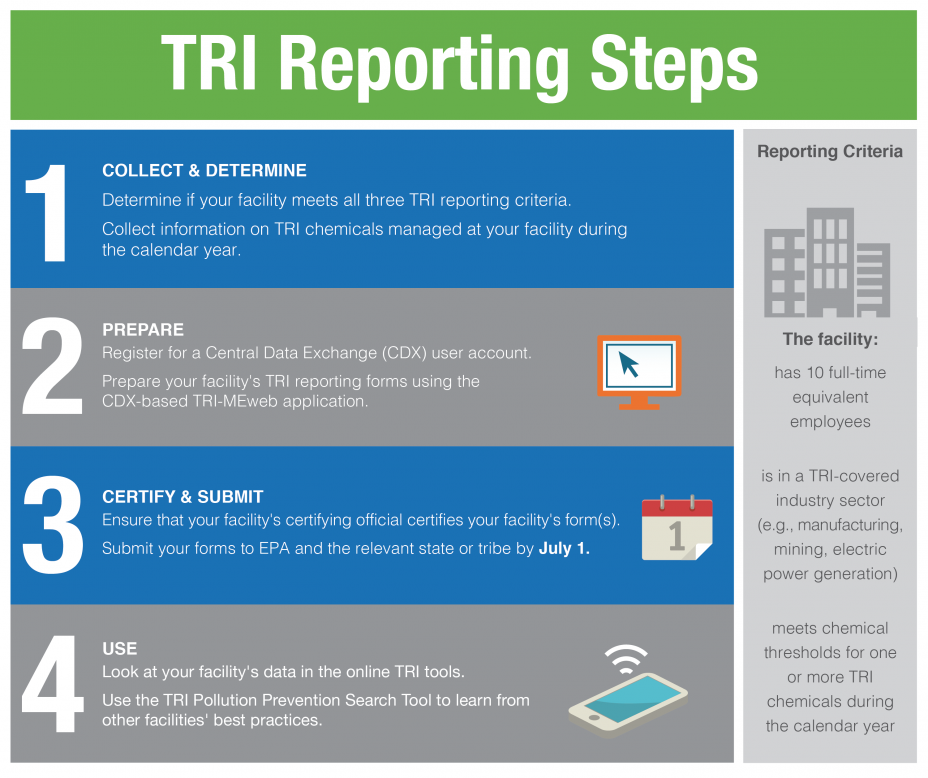 TRI Training and Guidance
Please note that much of the existing TRI guidance is now located within GuideME, which allows users to more quickly find TRI guidance by browsing or searching:
Emissions Factor Guidance