Supporting Current and Future Use at Superfund Sites
You will need Adobe Reader to view some of the files on this page. See EPA's About PDF page to learn more.EPA works with local government, community organizations, business, residents and partners to consider the reuse of Superfund sites in the cleanup process. Involving partners in the cleanup process leads to:
Establishing productive partnerships  with clear goals;
Protecting the remedy;
Promoting long-term stewardship;
Creating awareness about opportunities for site reuse; and
Leveraging cleanup dollars.
As part of Superfund Redevelopment, EPA supported reuse pilot projects in over 70 communities between 1999 and 2002. Browse additional information on these original pilot sites. EPA now sets aside a limited number of resources each year to provide in-kind support to encourage the safe reuse of Superfund sites. Contact your local Region's Reuse Coordinator for more information. View the Policy, Guidance and Resources page for reports, best practices and guidance relating to supporting current and future use at sites.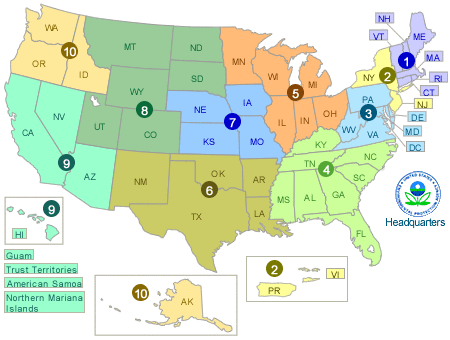 Reuse Reports
Region 1: Connecticut, Maine, Massachusetts, New Hampshire, Rhode Island, Vermont
Region 2: New Jersey, New York, Puerto Rico, US Virgin Islands
Region 3: Delaware, District of Columbia, Maryland, Pennsylvania, Virginia, West Virginia
Region 4: Alabama, Florida, Georgia, Kentucky, Mississippi, North Carolina, South Carolina, Tennessee
Region 5: Illinois, Indiana, Michigan, Minnesota, Ohio, Wisconsin
Region 6: Arkansas, Louisiana, New Mexico, Oklahoma, Texas
Region 7: Iowa, Kansas, Missouri, Nebraska
Region 8: Colorado, Montana, North Dakota, South Dakaota, Utah, Wyoming
Region 9: Arizona, California, Hawaii, Nevada, Pacific Islands
Region 10: Alaska, Idaho, Oregon, Washington