Decentralized System Partners
EPA's Decentralized Wastewater Management Memorandum of Understanding (MOU) Partnership
EPA and 18 partner organizations are joined by an MOU to work collaboratively at the national level to improve decentralized performance and protect the nation's public health and water resources. EPA initiated this MOU partnership in 2005 through an MOU with eight public and private sector organizations. The MOU was then periodically expanded, reaching 18 partners in November 2014.
The 2014 MOU renewed the commitment of EPA and its partner organizations to work together to encourage proper management of decentralized systems and increase collaboration among EPA, state and local governments, and decentralized system practitioners and providers. 
Papers by the Decentralized Wastewater Management MOU Partnership

Four position papers for state, local, and tribal government officials and interested stakeholders. These materials include information on the uses and benefits of decentralized wastewater treatment and examples of where it has played an effective role in a community's wastewater treatment infrastructure. 

Introduction to Decentralized Wastewater Treatment: A Sensible Solution
Decentralized Wastewater Treatment Can Be Cost Effective and Economical
Decentralized Wastewater Treatment Can Be Green and Sustainable
Decentralized Wastewater Treatment Can Protect the Environment, Public Health, and Water Quality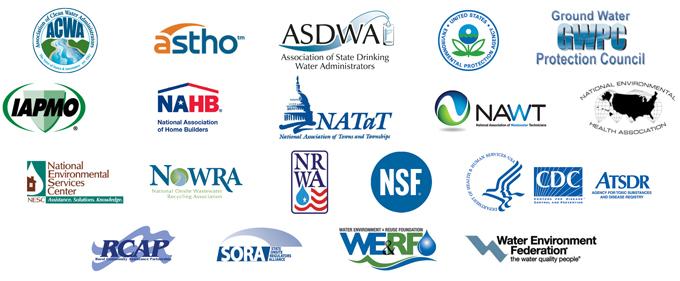 Additional Affiliates to the Decentralized Program
IHS's goal is to assure that comprehensive, culturally acceptable personal and public health services are available and accessible to American Indian and Alaska Native people.
Provides information for county officials, including legislative affairs, projects and programs, and conferences and events.
Offers tools and programs for local health officials on various issues. It also offers an up-to-date review of public advocacy issues and a comprehensive bookstore.
Assists small communities by providing training and training-related information and referral services about wastewater, drinking water and solid waste management. 
The Water Program section of this website has information on grant programs and informative pamphlets.