EPA Science Matters Newsletter: Good Science Starts with Good Ethics
Published October 2014
Introducing EPA's new Human Subjects Research Review Official Dr. Toby Schonfeld.
Dr. Toby Schonfeld recently started serving as EPA's Human Subjects Research Review Official and as the Director of the Agency's Program in Human Research Ethics and Oversight.
She brings to EPA her more than 15 years of experience in the application of ethics to healthcare, science, and technology research, including 12 years specializing in research ethics.  Dr. Schonfeld has served on several Institutional Review Boards, and formed the core of her professional scholarship from interactions with other board members and scientific researchers.
Prior to joining EPA, Dr. Schonfeld was the Director of the Master of Arts in Bioethics Program at the Center for Ethics, and a Professor of Medicine at Emory University's School of Medicine. She also directed the Program for Scholarly Integrity (PSI) at the Laney Graduate School, also at Emory. PSI ensures that all Emory doctoral students have training in the responsible conduct of research, scholarship, and teaching.
At EPA, she is responsible for ensuring that all research conducted by EPA scientists, or funded by the Agency that involves human participants conforms to rigorous ethical standards. In addition, she is responsible for educating EPA employees about the ethics and regulatory requirements of doing human subjects research.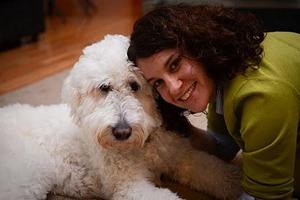 "I'm really excited about the training opportunities that we're developing," Dr. Schonfeld says. "We're creating a robust program that ensures that every EPA employee understands what counts as human subjects research and that matches specific training goals with the particular needs of a researcher or research program. The Agency is a leader in human health and environmental science innovation, which requires our researchers to be cross-trained and work collaboratively with other experts from many different disciplines. I am helping ensure that a common thread running through all that work is knowing and embracing the ethics of human subjects research."
Dr. Schonfeld recently shared a post, "Good Science Starts with Good Ethics," on EPA's It All Starts with Science blog. It is the first of a series of periodic blogs she plans to write about human subjects research, and how the Agency is committed to maintaining the highest standards for ethics in all of its research.
To catch future blog posts by Dr. Schonfeld and other EPA staffers abut Agency science and engineering, please subscribe to the It All Starts with Science blog.