Ensuring Correct Ventilation in the Design and Construction Phase for a Healthy School Environment
Creating Healthy Indoor Environments in Schools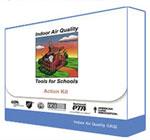 EPA offers information and resources for school officials and staff, teachers, health care professionals, parents, and students to help improve indoor air quality in schools. Read more about:
More about indoor air quality
On this page:
Why It's Important
Indoor air can be two to five times more polluted than outdoor air. 
Adequate air ventilation, filtration and exhaust can help reduce the effects of radon and carbon monoxide. Well-maintained systems capture and remove airborne vapor, mold and particles that can be asthma triggers, allergens and infectious or toxic to humans. 
Growing evidence suggests that improving outdoor air ventilation can improve student and teacher performance, increase test scores and reduce airborne transmission of infection.
What You Can Do
Follow the industry's ventilation standards to provide adequate outdoor air, control moisture and minimize energy costs.
Comply with your state's relevant environmental health policies and emergency management protocols when conducting ventilation and filtration maintenance activities.
Read the Ensure Good Ventilation section of EPA's model K-12 school environmental health program for more information.
EPA and Federal Partners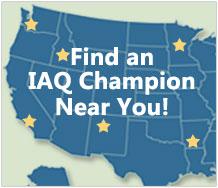 IAQ Champions in your area can help with peer-to-peer learning and sharing.
National Organizations
Regional, State and Local Resources