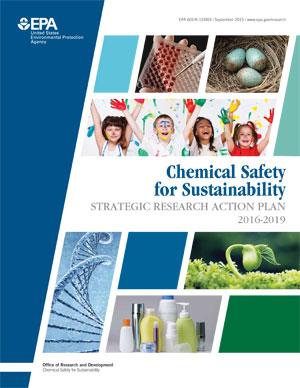 Improving the safe production, use, and disposal of chemicals is a major priority in support of actions to protect human health and the environment. The Agency's Chemical Safety for Sustainability research program provides the decision-support tools needed to meet that priority, while advancing innovative ways to evaluate chemicals, conduct risk management, and prioritize time-critical research.
You will need Adobe Reader to view some of the files on this page. See EPA's About PDF page to learn more.
Chemical Safety for Sustainability Strategic Research Action Plan 2016-2019 (PDF)

(50 pp, 3 MB, September 2015)

EPA's Chemical Safety for Sustainability (CSS) Research Program is leading development of innovative science to support safe, sustainable selection, design, and use of chemicals and materials required to promote ecological well-being, including human and environmental health, as well as to protect vulnerable species, lifestages, and populations. The ultimate goal is to enable EPA to address impacts of existing chemicals,and anticipate impacts of new chemicals and materials.