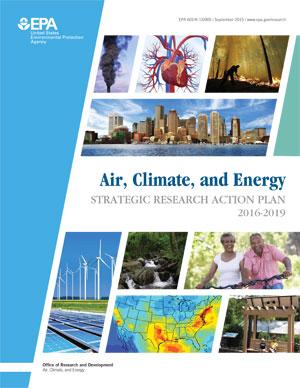 EPA's Air, Climate, and Energy research program examines the interplay between air pollution, climate change, and the dynamic energy sector to develop innovative and sustainable solutions for improving air quality and taking action on climate change. 
You will need Adobe Reader to view some of the files on this page. See EPA's About PDF page to learn more.
Air, Climate, and Energy Strategic Research Action Plan 2016-2019 (PDF)

(34 pp, 3 MB, September 2015)

ACE research projects are organized into five interrelated topics: (1) Climate Impacts, Vulnerability, and Adaptation; (2) Emissions and Measurements; (3) Atmospheric and Integrated Modeling Systems; (4) Protecting Environmental Public Health and Well-being; and (5) Sustainable Energy and Mitigation.