Climate Change Research Grants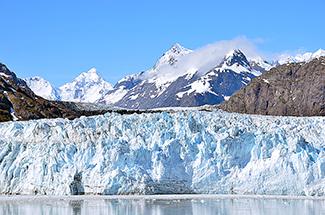 EPA funds climate change research grants to improve knowledge of the health and environment effects of climate change, and provide sustainable solutions for communities to effectively manage and reduce the impacts of a changing climate.
EPA's supports research focusing on a few important aspects of how climate change affects air, water, the environment and human health:
Investigating the impact of climate change on air pollution gases and particles, water quality and ecosystems
Understanding the underlying factors contributing to changes air pollution and water quality
Using modeling tools to better understand the impacts of extreme events on air and water quality as well as provide better modeling tools to predict air, water and ecosystem characteristics under a changing climate. 
Climate Change Funding Opportunities
The following Request for Applications (RFA) is currently open.
---
Recent Climate Change Research Grants:
These climate change research grants are currently open or have been awarded within the past five years.
For a complete listing of EPA Climate Change Research Grants: Climate Change Research Projects.
---
Stay Current on Research Funding Opportunities & Events
Sign up for EPA's National Center for Environmental Research listserv to receive announcements on new funding opportunities, upcoming research meetings and webinars, and special announcements. Research Grants Listserv