October 2015 Pacific Southwest Newsletter
EPA Pacific Southwest - Region 9

EPA Administrator McCarthy in California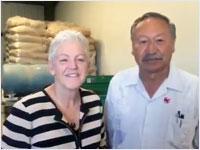 Gina McCarthy visited a farm in Stockton, Calif., which is already implementing the new Worker Protection Standard. During her trip to California, she also spoke to the National Congress of American Indians about EPA's work with tribes and visited the University of San Diego, where she met with students to discuss environmental science and policy issues.
---
Protecting Children in a Changing Climate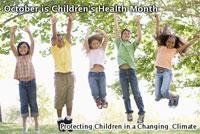 During Children's Health Month, EPA is focusing on climate change and how it affects children's health, which will be different for children than for adults. Some results of climate change will be particularly challenging for children with asthma and allergies, because heat, air pollution and a longer allergy season all combine to worsen symptoms.
---
Restoring San Francisco Bay Wetlands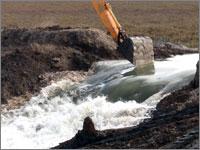 The Sears Point levee in Sonoma County, Calif., was breached, allowing saltwater to flood back over reclaimed fields. The multi-agency project creates nearly 1,000 acres of tidal marsh that will protect against floods and serve as wildlife habitat.
Enforcement Update
Reducing Air Pollution from Trucks
EPA has fined a trucking company for failing to install particulate filters on 73 of its heavy-duty diesel trucks (15% of its California fleet). As part of a settlement, the company will also support projects to educate the out-of-state trucking industry on California emissions regulations and replace old wood-burning stoves in the San Joaquin Valley, where particulate emissions are a major public health issue.