November—December 2016 Pacific Southwest Newsletter
November—December 2016

Serving Arizona, California, Hawaii, Nevada, Pacific Islands, 148 Tribal Nations
Protecting Farmworkers from Pesticides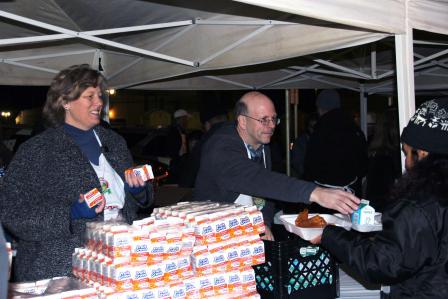 In early December, EPA officials served field workers at the Annual Farmworkers Appreciation Breakfast in Imperial County, Calif. EPA attended the event to inform workers about the improved Worker Protection Standard.EPA is implementing stronger protections for the nation's two million agricultural workers and their families working on farms, forests, nurseries, and greenhouses. These revisions to the Worker Protection Standard, effective in January, 2017, will afford farmworkers similar health protections that workers in other industries already have.
---
Renewable Energy in American Samoa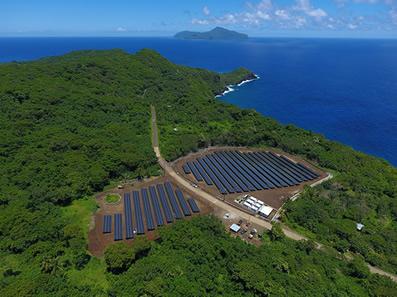 The Island of Ta'u in American Samoa is achieving 100% renewable energy through a solar and battery storage project. An EPA diesel emissions grant helped the island fund a new generator, assuring any future diesel-generated backup power will be cleaner.
---
Reducing Exposure to Toxic Chemicals in Nail Salons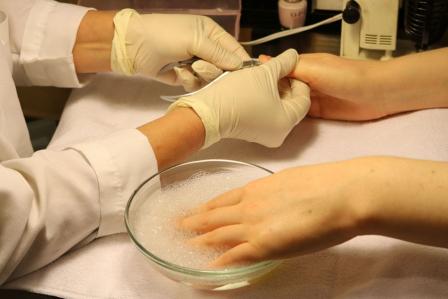 EPA has awarded $120,000 to Asian Health Services to reduce chemical exposure for nail salon workers in Alameda, San Francisco and San Mateo Counties. This project will increase the number of Bay Area salons using healthier workplace practices, reducing both worker and customer exposure to toxic chemicals.
---
Public Health and Environmental Protection on Tribal Lands
EPA recently announced $13 million in funding for Arizona tribes to support environmental programs, drinking water and wastewater infrastructure, and community education.
Enforcement Update
Protecting Students and Communities from Air Pollution
EPA has reached a settlement that addresses near-road air pollution in a state burdened with some of the worst air quality in the nation.  The settlement with Halliburton Energy Services, Inc., for a fleet of diesel trucks that violated California's Truck and Bus Regulation, will have the company spend $180,600 on projects to reduce air pollution at schools in the Los Angeles area, and $75,000 on air quality improvements in the San Joaquin Valley.  The company will also pay a $154,400 civil penalty and has taken measures to comply with the law.