November—December 2015 Pacific Southwest Newsletter
EPA Pacific Southwest - Region 9

Recognition for a Water Conservation Innovator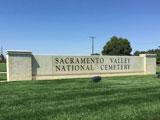 Sacramento Valley National Cemetery has won a Federal Green Challenge award for reducing water consumption by more than 22% — nearly 14 million gallons — in 2014. The award presentation in November was followed by a tour of the cemetery's irrigation monitoring system.
Improving Air Quality in the San Joaquin Valley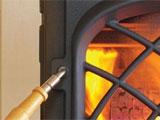 The San Joaquin Valley Air Pollution Control District has received $255,400 from EPA to support area residents in transitioning from old wood-burning stoves to cleaner, energy-efficient stoves. The money was collected by EPA from a Virginia-based trucking company as part of a settlement over emissions violations in California. The funds will support the district's Burn Cleaner program, which, along with other local initiatives, cuts particulate pollution by more than 5 tons per day.
---
Honoring Food Recovery Accomplishments on Campus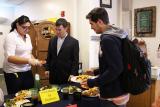 EPA has recognized the University of California, Santa Cruz, with an award for outstanding efforts in food recovery. The students, food service staff, and university leaders worked together to reduce food waste by more than 750 tons from 2013 to 2014.
---
Support for Tribes' Environmental Protection
EPA has awarded more than $25 million to California, Arizona, and Nevada tribes for environmental programs, water and wastewater infrastructure development, community education and capacity building. The announcement was made at the 23rd Annual Regional Tribal Conference in Reno, Nev., in late October.
Enforcement Update
Reducing Toxic Emissions in Arizona
EPA has settled a case with ASARCO requiring the company to install new equipment and pollution control technology to reduce emissions of toxic heavy metals at a large copper smelter in Hayden, Ariz. The company will also fund local environmental projects, replace a diesel locomotive with a cleaner model for $1 million, and pay a $4.5 million civil penalty.