November—December 2014 Pacific Southwest Newsletter
Keeping Food Out of Landfills
Food is the largest single material going to landfills across the nation — almost 35 million tons each year at a cost of more than $1 billion. Wasting food also wastes energy, water and resources that go into producing, packaging and transporting it. As food rots in a landfill, it produces methane, a greenhouse gas that's at least 25 times as potent as carbon dioxide. EPA is partnering with cities like San Jose, Calif. and other organizations to reduce wasted food.
---
Preventing Air Pollution

Congratulations to Deborah Jordan, EPA's director of air programs for the Pacific Southwest, who recently received the Presidential Rank Award for her career-long contributions to improving air quality.
---
Developing Our Environmental Workforce
EPA's Environmental Workforce Development and Job Training Program (EWDJT) supports green jobs. EWDJT grants fund local job training organizations to teach people the skills needed to secure full-time, sustainable employment in the environmental field. A majority of students in the job training programs are low-income, minority, unemployed and under-employed people living in areas affected by hazardous waste.
---
Supporting Small Business Innovation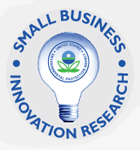 EPA's Small Business Innovation Research (SBIR) program has awarded $300,000 to a California company to produce low-cost, zero-emission polymers from sustainable materials for use in a water-based wood coating. Supporting the growth of environmental small businesses grows the economy and helps protect the health of our communities.
Enforcement Update
Protecting Children from Lead Poisoning
More than half a million children in the U.S. have blood lead levels high enough to cause learning disabilities and behavior problems. Lead-based paint remains in millions of homes and is the main source of lead exposure for children. EPA recently settled with nine companies for failing to get lead renovation certification before working on older housing and schools likely to have lead paint.