May—June 2016 Pacific Southwest Newsletter
May—June 2016 Newsletter

Administrator Gina McCarthy in California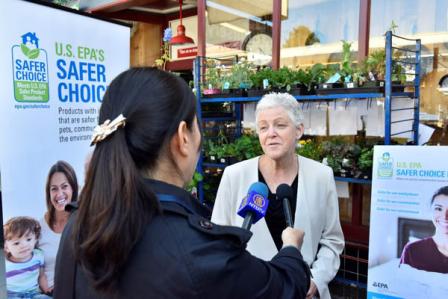 EPA Administrator Gina McCarthy was recently in northern California, where she toured a hardware store, an electric car manufacturing facility, and solar companies. She also discussed the Clean Power Plan, promoted EPA's new Safer Choice label, and visited an environmental learning center in San Francisco.
---
Making a Difference in the Imperial Valley
EPA is working to bring coordinated action to more than 50 communities across the nation that are disproportionately affected by pollution, economic distress and related challenges. California's Imperial Valley is one such area – it has one of the highest unemployment rates in the nation, and its children are three times more likely to be hospitalized for asthma.
---
Support for Environmental Job Training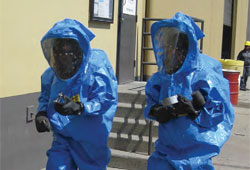 In May, EPA joined with the Los Angeles Conservation Corps (LACC) to observe LACC's hazardous waste and emergency response training, which is funded with an EPA Environmental Workforce Development and Job Training grant. LACC and EPA have worked together for 17 years to train unemployed adults in hazardous waste, asbestos and lead removal.
Enforcement Update
Protecting Workers and Consumers from Pesticides
Mislabeled pesticides put people at risk. Businesses that sell pesticide products must ensure they are properly labeled to protect the health and safety of those who use them. EPA enforces the Federal Insecticide, Fungicide, and Rodenticide Act to protect both workers and consumers.
Send us comments | Unsubscribe from this Newsletter | Subscribe to this Newsletter Exit