April 2015 Pacific Southwest Newsletter
Making Every Day Earth Day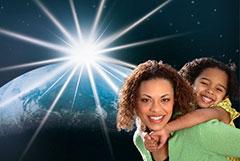 There is so much we can do each and every day to help protect the environment and the climate, while keeping our families healthy and saving money. Reducing food waste, using energy-efficient appliances, conserving water, and recycling are some of the many ways we can care for the earth every day of the year.
---
Progress in the Pacific Southwest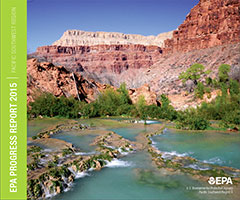 Each year near Earth Day, EPA's Pacific Southwest office publishes an annual Progress Report featuring recent accomplishments and challenges. Our 2015 report includes stories about saving water in California, improving air quality in the San Joaquin Valley, building tribal infrastructure, acting at the local level to address climate change, and supporting communities along the U.S. Mexico Border and in the Pacific islands.
---
Gina McCarthy at the Chumash Indians' Reservation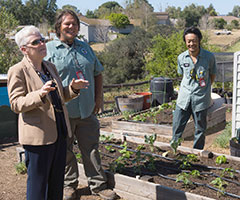 EPA Administrator Gina McCarthy visited the Santa Ynez Band of Chumash Indians' reservation in March. While there, she met with tribal leaders and staff to discuss the tribe's commitment to environmental protection and learn about the tribe's recent work with the EPA. She toured the reservation, seeing the drought-resistant landscaping, garden, and nursery.
---
A Clean Water Rule for Everyone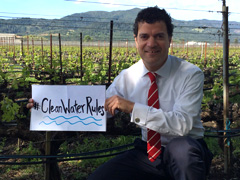 EPA is finalizing a Clean Water Rule to protect critical streams and wetlands that are currently vulnerable to pollution and destruction. EPA has held more than 400 meetings across the country and received more than one million public comments from farmers, manufacturers, business owners, hunters and anglers, and others. This input will be reflected in the final rule.
Enforcement Update
Cleaning Up a Superfund Site
EPA reached a $1.4 million settlement with 337 small parties, called de minimis parties, for the Casmalia Resources Superfund site in southern California. The settlement requires the parties to pay a proportionate share of the estimated $284 million total cost of cleaning up the site and resolves their liability for the more than a million pounds of waste they collectively sent to Casmalia. The funds collected in this and other settlements will be used to clean up the site.