2015 EPA Pacific Southwest Progress Report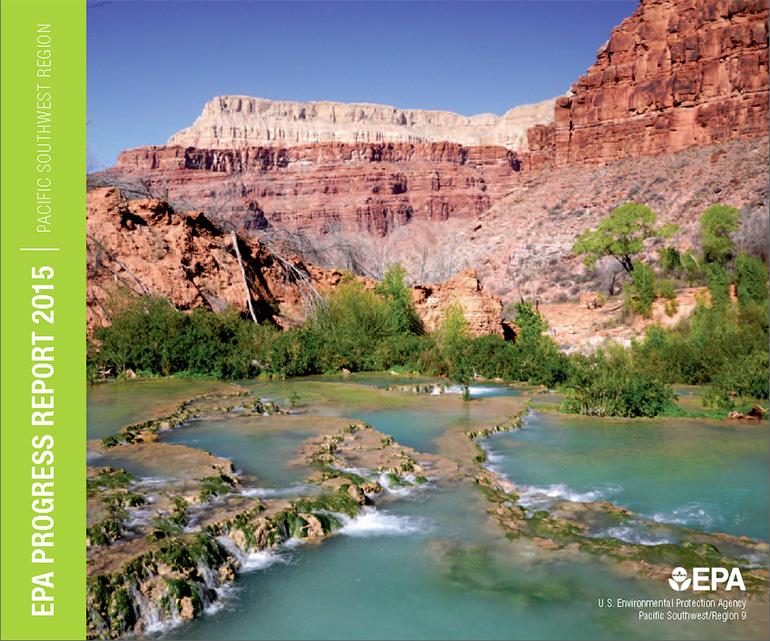 Clean Air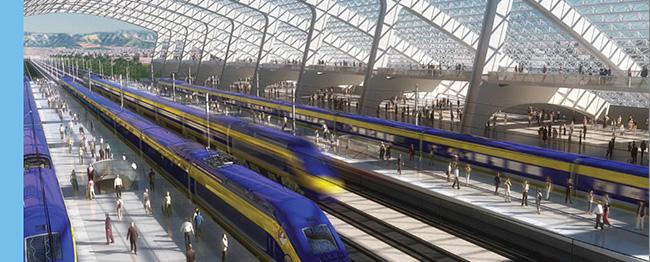 A Clearer Future for San Joaquin
California's San Joaquin Valley is taking steps to create a healthier environment while modernizing its infrastructure. High-speed rail promises to benefit both public health and the valley's economy.
Understanding Roadside Air Quality
Proximity to roadways can be linked to health problems, including childhood asthma and increased risks of lung and heart disease.
Focus on Arizona
Air quality issues in Arizona range from the haze obscuring national parks to the impact of underground contamination in residential areas.
Clean Water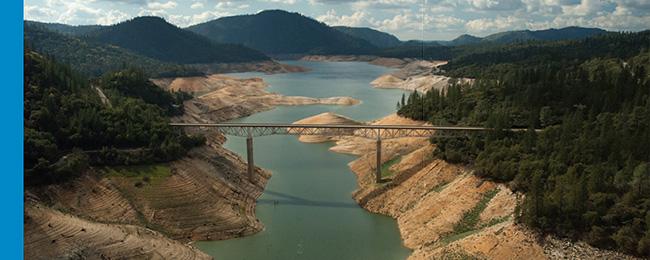 Living with Drought
EPA is supporting state, tribal and local government actions to respond to the persistent drought in California, Arizona and Nevada.
Safe Drinking Water Act at 40
The landmark law passed in 1974 has brought clean, safe drinking water to the vast majority of Americans.
Focus on California
Protecting surface waters and wetlands across California is key to maintaining healthy ecosystems and diverse habitats in the Golden State.
Clean Land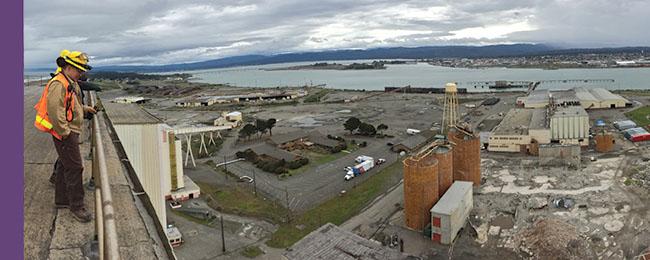 Emergency Response and Cleanup
The Superfund Emergency Response Program investigates and cleans up dozens of incidents each year in the Pacific Southwest.
Investment Builds Communities
EPA Brownfields grants support community and economic revitalization where reinvestment and jobs are needed most.
Focus on Tribes
Tribal governments face an array of challenges in protecting public health and the environment on their lands.
Climate & Communities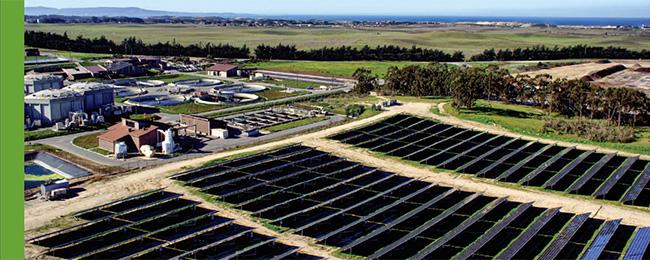 Greening Infrastructure
EPA applauds the work of local governments and businesses that are managing their materials through innovative practices to reduce greenhouse gas emissions.
Support for Border Communities
Grants help reduce water pollution, recycle e-waste, and monitor air quality in heavily-populated border areas. Local Residents Benefit in U.S., Mexico.
Focus On Hawaii and Pacific Islands
Educational efforts in the Pacific complement core environmental programs.
Enforcement & Stewardship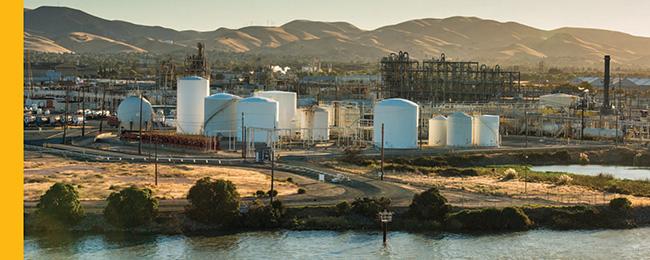 A Range of Enforcement Tools
California's San Joaquin Valley is taking steps to create a healthier environment while modernizing its infrastructure. High-speed rail promises to benefit both public health and the valley's economy.
Supporting Research and Innovation
EPA funds research and development by universities and businesses with innovative ideas for less toxic, healthier-to-use materials, fuels and products.
Focus on Nevada
Years of enforcement work by EPA and the Department of Justice will help clean up chemical sites and polluted groundwater in Henderson, Nev.
Building Tribal Infrastructure
Building Tribal Infrastructure
$51.5 million
EPA provided $51.5 million in fiscal 2014 to improve environmental protection and public health on tribal lands in the Pacific Southwest. In addition, EPA supports the region's 148 tribes with technical assistance, training and the enforcement of federal environmental laws.
Clean Land Programs (Brownfields, underground tanks, pesticides): $3.47 million
Clean Air Programs: $2.96 million
Clean Water Programs: $28.67 million
General Assistance Program: $16.42 million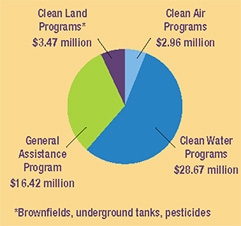 Big Sandy Rancheria
Building Code
The Big Sandy Rancheria Band of Western Mono Indians – a community of about 50 homes and 151 residents in the western Sierra foothills – wanted a building code for new homes that would increase energy efficiency, reduce health problems from poor indoor air quality, conserve drinking water, reduce wastewater, reduce construction waste, and lower maintenance costs.
Big Sandy joined the EPA Tribal Green Building Codes Workgroup, which provided access to a range of building codes, information about moisture and mold, alternatives to spray foam insulation, and more. The Tribal Council favored the Pinoleville Band of Pomo Indians' draft Green Building Code and adapted it for their own use in September 2014.
Gila River
Solid Waste Ordinance
The Gila River Indian Community adopted a new solid waste ordinance for their 584-square-mile community, just south of Phoenix, Arizona. The ordinance creates enforceable environmental standards for the storage, collection, transportation and disposal of all solid waste, including hazardous waste generated by businesses and industries on tribal land.
Gila River has been making substantial progress toward sustainability on tribal lands. As development pressures in the area increase, the tribe has pursued alternative energy projects, explored sustainable housing best practices, and considered transportation impacts on community members. Development of its Waste Ordinance was funded in part by an EPA grant.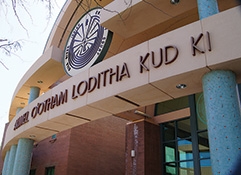 EPA Funding for FY2014 for the Pacific Southwest Region
Click for text equivalent of above pie chart

Two pie chart graphs of Regional Operating Budget and Geographic Distribution of Grant Awards. Regional Operating Budget ($ in millions): Grants=71%/$437.2M, Payroll and Support=18%/$113.8M, Contracts=11%/$67M.6M. Geographic distribution of Grants portion of budget (in millions): California=$288M, Arizona=$66M, Nevada=$36M, Hawaii=$20M, Guam=$12M, American Samoa=$11M, CNMI=$9M, Other=$4m
About 82% of the $618 million operating budget appropriated by Congress for EPA's Pacific Southwest Region flows to state and tribal agencies, local governments, nonprofit organizations and private-sector companies in the form of grants and contracts.
This funding pays for drinking water and wastewater infrastructure, clean air programs, Superfund site cleanups, rehabilitation of contaminated lands, and many other activities supporting communities and public health.
For more information on grants, visit www.epa.gov/grants.
---
Regional Funding by Strategic Goal
All told, more than half of regional funding is applied toward the goal of Protecting America's Waters. Most of the $341 million in grants awarded under this goal goes to the State Revolving Fund, which supports drinking water and wastewater infrastructure as well as nonpoint source pollution and estuary protection programs.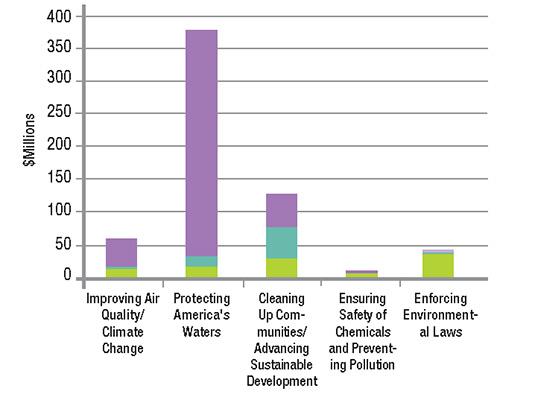 Click for text equivalent of above pie chart

Regional Funding by Strategic Goal Graph. Approximately(and in millions of dollars): Improving Air Quality/Climate Change -$60M, Protecting America's Waters - $375M, Cleaning Up Communities/Advancing Sustainable Development - $125M, Ensuring Safety of Chemicals and Preventing Pollution - $12M, Enforcing Environmental Laws - $45M
---
Distribution of Grant Funding
The majority of EPA's grant funding goes to state and tribal agencies for environmental work. (In the Pacific islands, all of EPA's financial support goes to government agencies.) The charts show who receives funding in each of four major geographic areas.
---
Regional Administrator's Letter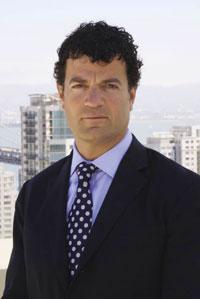 Jared BlumenfeldDear Readers,
The world around us is changing. EPA is taking the lead in helping communities develop resiliency by turning challenges into opportunities for innovation and creativity. From renewable power to green infrastructure, EPA is deploying our funding and technical expertise to every corner of the Pacific Southwest.
We are privileged to work with 148 tribes in Arizona, California and Nevada. These sovereign nations are models of resiliency and adaptation. In this time of severe drought we can learn from tribes like the Hopi, who for thousands of years have been dry farming corn without the aid of irrigation. We are also working hard to bring justice to tribes like the Navajo, whose reservation contains hundreds of abandoned uranium mines. This year we secured more than $1 billion from a polluter to clean up 50 of these toxic sites.
I've visited 115 tribal communities in our region to meet with tribal elected representatives and see firsthand the amazing work tribes are doing to protect their environment. You'll find some success stories on the pages that follow, from the Pyramid Lake Paiute Tribe's creation of wetlands to protect water quality in the Truckee River, to the Gila River Indian Community's new waste ordinance, which creates enforceable standards for storage, collection, and disposal of hazardous and solid wastes.
We bring the same focus and energy to challenges throughout the Pacific Southwest – reducing air pollution in the San Joaquin Valley, helping water utilities provide safe drinking water while adapting to drought and climate change, responding to toxic emergencies, cleaning up contaminated sites, and supporting zero-waste initiatives and green infrastructure to reduce greenhouse gas emissions.
If you look around at the environmental progress in the Pacific Southwest, I'm sure you'll agree – together, we're making a visible difference in our communities.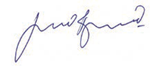 Jared Blumenfeld
Regional Administrator
EPA Pacific Southwest Region