Protecting Our Oceans from Pollution
Who protects the oceans from dumping in the United States?
EPA's Marine Pollu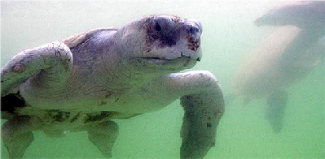 tion Control Branch within the Office of Water (OW) based in Washington D.C., in coordination with EPA's seven coastal Regional Offices (Regions 1, 2, 3, 4, 6, 9 and 10), administers the Ocean Dumping Management Program. Through implementation of the Marine Protection, Research and Sanctuaries Act (MPRSA), EPA Headquarters and Regional Offices work together to safeguard the ocean by preventing or limiting the dumping of any material that would adversely affect human health and the marine environment. In addition, EPA and the U.S. Army Corps of Engineers (USACE) share responsibility for protecting the ocean from the disposal of dredged material that is unsuitable for the ocean environment.
How does EPA's Ocean Dumping Management Program affect my community?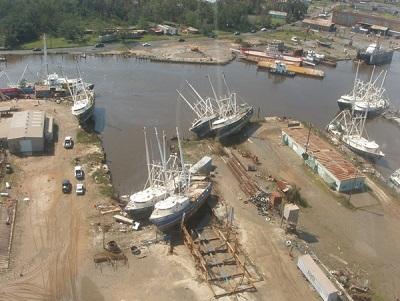 Beached boats as a result of Hurricane Katrina.EPA's Ocean Dumping Management Program plays a primary role in protecting and preserving our ocean and coastal resources. EPA regularly evaluates ocean disposal inquiries from the public and provides technical support to other agencies to ensure that ocean dumping is appropriately regulated and safeguards human health and the environment.
EPA also works with other federal, state and local agencies to address marine pollution issues that arise during and following large-scale emergencies, such as Hurricane Katrina, the Deepwater Horizon oil spill and the Japanese tsunami. 
EPA's Regional Offices provide localized support and implement MPRSA general permits for responsible disposal of wastes and other materials in the oceans, for example, for the disposal of vessels at sea or for burials at sea. In rare instances, EPA Regional Offices may issue an emergency, research or special ocean dumping permit to an individual or entity.
EPA Regional Offices also work with their counterparts in USACE Districts to regulate and manage ocean disposal of dredged material in the United States. EPA Regional Offices and USACE Districts develop and evaluate sampling and analysis plans to ensure that dredged materials proposed for ocean disposal are fully characterized and will not harm the marine environment. USACE District Offices issue ocean dumping permits for dredged material, using EPA's environmental criteria and subject to EPA's review and written concurrence.
EPA is responsible for designating ocean disposal sites for all types of materials, including not only dredged material, but also materials like fish wastes. EPA Regional Offices manage EPA designated ocean disposal sites. Management of ocean dumping sites involves regulating the times, quantity, and characteristics of material disposed at the site; and establishing disposal controls, conditions, and requirements to avoid or minimize potential impacts to the marine environment.
Sites are monitored to ensure that dumping will not unreasonably degrade or endanger human health or the environment, to verify that unanticipated adverse effects are not occurring from past or continued use of the site, and to ensure that permit terms are met. EPA Regional Offices, often in coordination with USACE, conduct monitoring surveys at ocean disposal sites.
EPA and USACE also monitor the vessels transporting dredged material to ocean disposal sites to make sure that the dredged material is not leaking or spilling from the vessel, such as a barge, in route to the ocean disposal site and that the disposal activity is conducted properly within the site.
Learn more about ocean disposal sites.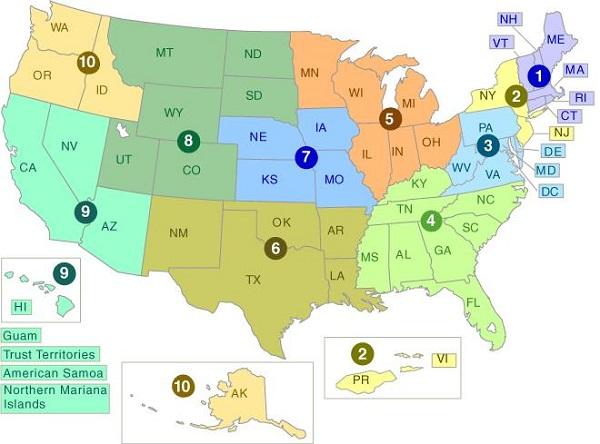 EPA Regions
EPA Region-Specific Information on Ocean Dumping
To find out more about ocean dumping issues specific to your area, visit EPA Regional Web pages:
For information regarding who to contact in each Region, please visit our Regional Offices Contact List.