Types of Nonpoint Source
Nonpoint source (NPS) areas of focus are land use and land cover driven. The links below provide information on categories of nonpoint source pollution and related practices to reduce impact of pollution.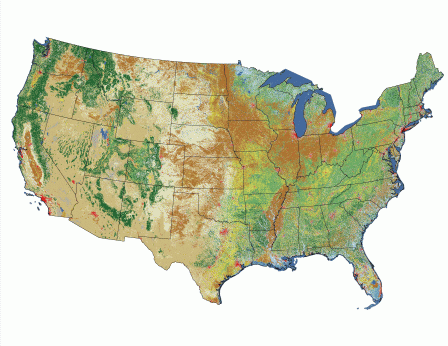 Different types of land use will influence what types of Nonpoint Source water quality concerns affect a given waterbody. Image Courtesy of the Multi-Resolution Land Characteristics ConsortiumExit
Under Section 319 of the Clean Water Act, states, territories and tribes must identify categories of nonpoint source pollution as part of an assessment report required for obtaining a Section 319 grant.