National Pollutant Discharge Elimination System (NPDES)
NPDES Program in Your Region
The EPA has 10 Regional offices around the country.  Regional offices work closely with the states to implement the NPDES program.  For specific NPDES information in your state or EPA Region, click on the corresponding Region below.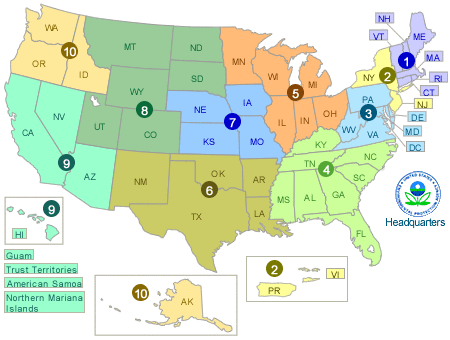 Get the Latest NPDES News
Join NPDES News to receive updates on webinars, training, and publications.