Resources for Health Professionals
On this page:
---
Courses
Mold Course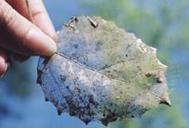 If you are an environmental and/or public health professional, take the Mold Course "Introduction to Mold and Mold Remediation for Environmental and Public Health Professionals." Designed primarily for environmental and public health professionals, the Mold Course has nine chapters; these chapters are further divided into smaller lessons. At the end of the course there is a voluntary knowledge test on the material covered.
---
Advanced Topics in Bioaerosols and Building Science Course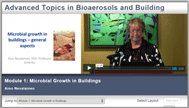 The Advanced Topics in Bioaerosols and Building Science course provides an in-depth understanding of biological air contaminants and advanced principles in building science. The course covers the types and nature of bioaerosols, assessment, health impacts and remediation and is geared toward architects, engineers, building managers, remediators and building inspectors.
---
Technical Resources
Clinician's Guide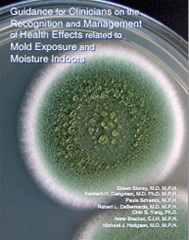 The "Guidance for Clinicians on the Recognition and Management of Health Effects Related to Mold Exposure and Moisture Indoors" was designed to help the healthcare provider address patients with illnesses related to mold in the indoor environment by providing background understanding of how mold may be affecting patients. Find the guidance at:
NIOSH Alert: Preventing Occupational Respiratory Disease from Exposures Caused by Dampness in Buildings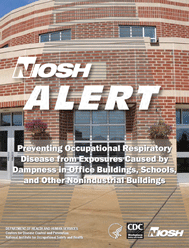 The National Institute for Occupational Safety and Health (NIOSH) has published: Preventing Occupational Respiratory Disease from Exposures Caused by Dampness in Office Buildings, Schools, and Other Nonindustrial Buildings.The guidance includes a building inspection checklist and may be of interest to people working in office buildings, schools and other nonindustrial buildings.
Mold Image Library
The mold image library contains mold-related images in seven categories. There are also animated images that you can choose to view and download. Each photo has a larger, higher resolution version. To download the higher resolution version of a photo, click on the thumbnail. When the window opens, right click and choose whether you want to copy or print the photo. If copying, paste the photo into a photo-editor program or presentation.
These photos may be used for presentations and educational purposes without contacting EPA — please see EPA's Privacy and Security Notice for more information.
Glossary of Mold Terms
Glossary of terms related to mold and moisture.
---
Organizations, Local Help and Outreach
Find Public and Private Organizations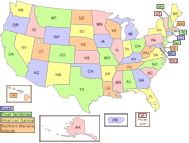 The following list of resources includes information created and maintained by other public and private organizations. The U.S. EPA does not control or guarantee the accuracy, relevance, timeliness or completeness of this outside information. Further, the inclusion of such resources is not intended to endorse any views expressed or products or services offered by the author of the reference or the organization operating the service on which the reference is maintained.
Each EPA Regional Office is responsible within its states for the execution of the Agency's programs. Use the Indoor Air Quality Map to find regional information about your EPA Regional Office relating to indoor air quality issues (e.g., radon, indoor air quality, asthma, mold, IAQ Tools for Schools, etc.)