Adapting Buildings for Indoor Air Quality in a Changing Climate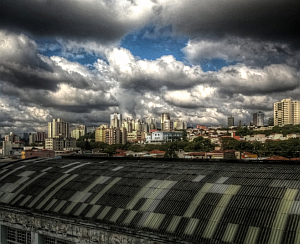 On this page:
---
Climate Change, Indoor Air Quality and Building Adaptation
Climate change may worsen existing indoor environmental problems and indoor air quality, and it may also introduce new problems as the frequency or severity of adverse outdoor conditions change. Our homes and buildings, where we spend most of our time, provide protection between us and the outdoors. The design, construction, operation and maintenance of buildings can impact the air we breathe, our energy consumption, and our health. To protect all building occupants and maintain safe and healthy indoor environments, considerations for buildings should include occupant health and well being, sustainability, energy efficiency, and changing outdoor conditions.
Most U.S. homes and buildings are not new, and were built to withstand environmental conditions at the times they were built. New-construction homes and buildings may face structural and environmental challenges if future climatic conditions are not anticipated in their designs. With use, age, changes in outdoor environmental conditions, and the drive for energy efficiency, homes and buildings will undergo renovation and repair. Modifications to buildings might be made without consideration of indoor air quality and, if not properly implemented, can negatively impact human health.
There are three broad approaches to moderate indoor air pollution: source control, ventilation, and air cleaning. When buildings and homes are modified to decrease energy use, changes can occur in ventilation, infiltration (air leakage), and pressurization, creating air flow changes that can impact indoor pollutant levels. Furthermore, building upgrades can disturb existing contaminants known to cause health problems. Some of these contaminants have specific regulatory requirements (e.g., asbestos, lead) that must be followed, while many others are not regulated.
There are also building operational concerns to be considered with respect to climate change. For example, provisions for increased frequency and duration of electrical power outages should be considered due to the increased frequency and severity of storms anticipated with climate change. Methods of ventilating buildings and maintaining acceptable thermal conditions using resilient or passive design strategies can be included in building design or modification strategies.
Resources:
---
Severe Weather
Extreme temperatures, increased precipitation and storm severity can lead to increased humidity and mold growth, droughts and wildfires and proliferation of pests.
---
Weatherization and Ventilation
More people are weatherizing (sealing and insulating) their homes and buildings to offset outdoor temperature changes and to help save energy by reducing the need for heating and cooling changes. Ventilation is an important part of a building's heating and cooling system because it helps reduce indoor pollutants. Weatherizing without maintaining proper ventilation can negatively affect indoor air.
---
Tips to Help You and Your Home Withstand Weather Extremes and Maintain Indoor Air Quality