Tribal-Focused Environmental Risk and Sustainability Tool (T-FERST)
Issue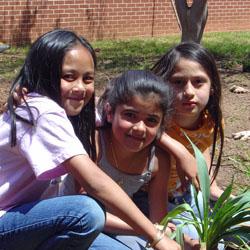 Tribes face unique and numerous environmental and human health challenges. As tribal leaders work to build and enhance environmental safeguards in their communities, user-friendly, science-based tools may contribute to sustainable solutions. Tribal-based tools are needed to prioritize environmental issues, understand exposure pathways, and conduct comprehensive impact assessments – all of which are important in decisions to improve public health and the environment.
Action
EPA's Tribal-Focused Environmental Risk and Sustainability Tool (Tribal-FERST) is a web-based information and mapping tool designed to provide tribes with easy access to the best available human health and ecological science.
Tribes and partners throughout the United States, representing a wide range of interests and issues in Indian Country, are providing the design and content for Tribal-FERST. The United South and Eastern Tribes (USET) is partnering with EPA to develop the Tribal-FERST guidance document, provide training, and connect its water quality exchange database and data transfer network with Tribal-FERST.
The Pleasant Point Passamaquoddy Tribe of Maine pilot tested Tribal-FERST as part of its sustainable and healthy community effort. This collaboration drew together tribal members, EPA, and the Tribe's sustainable community planning consultants, to make informed environmental and economic decisions about solid waste, sea level rise, and subsistence diet. At the same time, the Pleasant Point Passamaquoddy Tribe provided input to improve Tribal-FERST. Tribal-FERST is being enhanced through information collected and lessons learned in this and other pilot studies, making it broadly applicable for other tribes as well.
Key Links
Results/Impact
In Tribal-FERST, users will be able to follow a tribal roadmap for identifying priority issues, compiling data, addressing risks, and assessing impacts of actions taken. At each step, relevant information will be provided, such as:
Fact sheets and reports about environmental issues of concern
A tribal environmental data table providing quantitative information on exposures and risks
Decision-making guides integrating traditional ecological knowledge and western science
A geospatial mapping component
Access to best practices and guidance for addressing risks
Links to other tools relevant to tribal environmental decision-making
The Tribal-FERST geospatial mapping component will enable the user to view and overlay demographic information with publicly available data, including environmental concentrations, human exposures, health risks, ecosystem services, sustainability indicators, and sources of pollution. Tribes have the option to overlay locally collected data, and determine whether or not to make it publicly available.  Tribes will be able to import water sampling data using the web browser "Open Waters" to determine the status of their water quality.
Tribal-FERST is intended to empower tribes by providing access to relevant science that can be used to develop sustainable, cost-effective solutions for reducing environmental exposures and health risks. Using this web-based geospatial decision support tool, tribes may employ a holistic approach to address environmental concerns and plan for the future.