Hydrogen Fuel Cell Vehicles
Hydrogen Fuel Cell Vehicles (FCVs) are similar to electric vehicles in that they use an electric motor to power the wheels. However, these vehicles use "fuel cells" onboard the vehicle to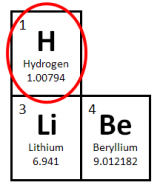 generate electricity, rather than being plugged in to charge a battery. In a fuel cell, hydrogen (H2) from the fuel tank is combined with oxygen from the air to generate electricity. Water is also produced in this process.
Like electric vehicles, FCVs have no smog-related or greenhouse gas tailpipe emissions, but emissions may be created in the process of producing and transporting hydrogen fuel. Learn about the different ways to produce hydrogen fuel.
Several automotive manufacturers are currently offering, or have announced plans to offer, FCVs for lease or sale in select markets over the next few years.
Did You Know?
Click on the boxes to learn more.
---
Learn More