Fuel Economy and Environment Label Examples
Label Examples
Click on the labels below to view interactive information about the new labels. 
See labels for all vehicle types, including FFVs (flexible fuel vehicles), hydrogen FCVs (hydrogen fuel cell vehicles), and CNG (compressed natural gas) vehicles: All Labels .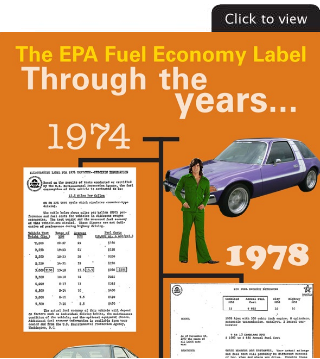 Historical Labels
---
(footnote:) 1  QR Code is registered trademark of DENSO WAVE INCORPORATED.