Enforcement Annual Results for Fiscal Year 2016
EPA's 2016 annual enforcement and compliance results demonstrate continued progress implementing Next Generation Compliance technologies and creative solutions in high-impact enforcement cases to reduce pollution, level the playing field for responsible companies and protect public health in communities across the country, including those disproportionately affected by pollution.  
EPA's enforcement accomplishments include:
More than $13.7 billion in investments by companies in actions and equipment to control pollution. In addition, a case against Volkswagen lodged in June and entered just after the end of fiscal year 2015 adds up to $14.7 billion to remedy Clean Air Act violations. 
More than $1 billion in commitments from responsible parties to clean up Superfund sites.
$6 billion in combined federal administrative, civil judicial penalties and criminal fines.
93 combined years of incarceration for sentenced defendants. 
$31.6 million for supplemental environmental projects that provide direct benefits to local communities across the country.
Enforcement Highlights
In a landmark settlement, Volkswagen agreed to spend up to $14.7 billion to settle allegations of using "defeat devices" to cheat emissions tests and deceive customers. Volkswagen will offer consumers a buyback and lease termination for nearly 500,000 model year 2009-2015 2.0 liter diesel vehicles sold or leased in the U.S., and provide additional compensation to consumers, at a cost of up to $10 billion. In addition, Volkswagen will spend $4.7 billion to mitigate the pollution from these cars and invest in green vehicle technology. Together, these actions will restore clean air protections and make our auto industry cleaner for generations of Americans to come. 
Enbridge, which owns and operates one of the world's largest oil pipeline systems, is spending at least $110 million on implementing a series of state-of-the-art leak detection and monitoring measures to prevent spills, improve operations and protect communities across nearly 2,000 miles of its pipeline system in the Great Lakes region. Enbridge is also paying $62 million in penalties for oil spills in Michigan and Illinois in 2010.
< Previous
Next >
Historic settlement requires Volkswagen to buy back diesel cars or terminate leases, and invest billions to reduce air pollution.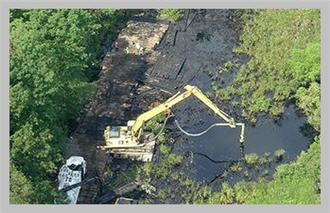 $177 million Clean Water Act settlement resolves Enbridge violations from 2010 spills in Michigan and Illinois and will improve operations along 2,000-mile-long stretch of pipeline.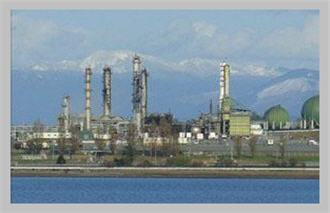 Oil refiners Tesoro and Par Hawaii will reduce air pollution with advanced pollution control technology at refineries in six states.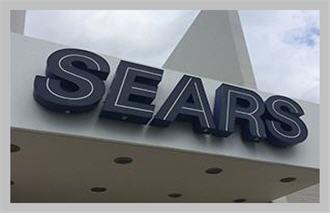 Sears to improve public health protections from lead during home renovations.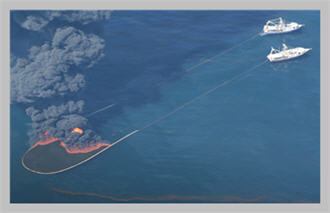 BP Exploration & Production, Inc. agrees to pay $5.5 billion in penalties, the largest penalty ever for a Clean Water Act settlement.
Annual Results from Previous Years
Tesoro Corp., one of the largest fuel refiners in the U.S., and Par Hawaii Refining will improve public health protections by spending $403 million on advanced pollution control equipment to reduce air pollution at six refineries and $12 million on projects to improve public health in local communities previously impacted by pollution.
Sears will implement a comprehensive, corporate-wide program to ensure its contractors minimize lead dust from home renovation activities to protect the health of children and other vulnerable communities from exposure to lead-based paint.
Under a settlement with BP Exploration & Production, Inc., the company agreed to pay $5.5 billion in penalties for Clean Water Act violations stemming from the April 20, 2010 Deepwater Horizon blowout and subsequent oil spill. This is the largest penalty ever for a Clean Water Act settlement. The settlement returned over $20 billion to Gulf communities to restore the environment and strengthen resilience.
EPA is working closely with local governments and utilities in communities such as Salt Lake County, Utah, Greenville, Miss. and the city of Rockford, Ill. to cut discharges of raw sewage and contaminated stormwater through integrated planning, green infrastructure and other innovative approaches.
A settlement with national grocery store chain Trader Joe's Company will reduce potent greenhouse gas emissions from refrigeration equipment at 453 stores nationwide and sets a high bar for the grocery industry for detecting and fixing coolant leaks.
EPA's criminal program secured $775,000 in court-ordered environmental projects, generated $207 million in fines and restitution and sentenced defendants to a combined 93 years of incarceration. The two owners of Freedom Industries, a chemical processing company, were each sentenced to 30 days in prison and a $20,000 fine for a chemical spill that contaminated the Elk River and drinking water for 300,000 people and vulnerable communities in Charleston, W.Va., and in surrounding areas.
EPA ensures companies and federal facilities take responsibility and clean up toxic pollution they create while EPA conserves and recovers federal funds. This year, settlements will result in more than $1 billion in commitments from responsible parties to clean up Superfund sites, and return $55 million to the Superfund trust.
EPA completed more than 100 enforcement actions that require entities like renovation contractors, landlords and property managers to protect communities and public health from exposure to lead. Collectively, the settlements require violators to pay more than $1 million in penalties in addition to returning to compliance with federal lead-based paint rules.
EPA also finalized a rule for National Pollutant Discharge Elimination Systems (NPDES) that allows regulated entities to submit information electronically, increasing compliance rates and improving transparency. This rule will save an estimated $22.6 million annually.
Progress on our National Enforcement Initiatives: