Burn Wise - Where You Live
Many state and local air agencies are working to reduce wood smoke emissions through public education, changeout campaigns, incentives or tax credits, or ordinances and regulations. Click on a state below or select one from the drop-down box for more details, or to report a smoke nuisance.
For states that do not have specific information about wood smoke, we link directly to the state air agency home page or related page. You may want to search those sites for information about "air toxics" or "particle pollution."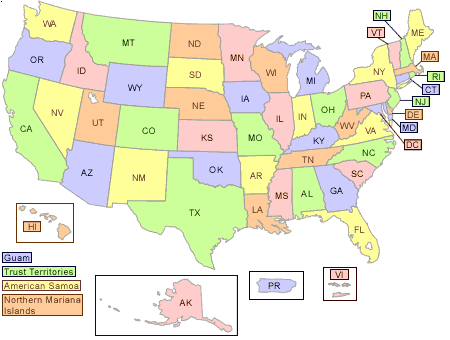 Local programs:
California
Nevada
New Mexico