Clean Air Markets - Progress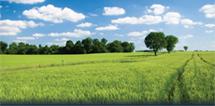 Clean Air Markets Programs have delivered substantial emission reductions and air quality improvements since the first nationwide program, the Acid Rain Program, which began in 1995. With the addition of the NOx Budget Trading Program (2003-2008) and the Clean Air Interstate Rule (CAIR), which began in 2009, emissions of SO2 and NOx from power plants and industrial units have continued to decrease. The reduction in ozone and fine particulates (PM2.5) formation resulting from CAIR has provided health benefits as well as improved visibility in national parks and improvements in fresh water ecosystems in the eastern United States.
Progress Reports evaluate the progress of the Clean Air Markets Programs and show the combined effects of these programs on power sector emissions of SO2, NOx, ozone and fine particles (PM2.5). Also provided in these reports are the resulting benefits of these programs including emission reductions, compliance results, and a variety of human health and environmental indicators.
Power Plant Emission Trends provide visual displays of data collected as part of the Acid Rain Program and the Clean Air Interstate Rule, making it easy to understand where and when emissions changes have occurred.
Additional Resources