Acting Assistant Administrator for the Office of Research and Development, and Acting EPA Science Advisor
Robert Kavlock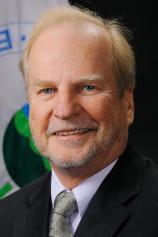 Robert J. Kavlock, Ph.D., is the Acting Assistant Administrator for the Office of Research and Development, and EPA's Deputy Assistant Administrator for Science. He has over 33 years of scientific experience and was previously the Director of the National Center for Computational Toxicology (NCCT) within ORD, a post he occupied since its founding in 2005. The ToxCast program within the NCCT is on the leading edge of the state of the science in computational toxicology.
Dr. Kavlock began his career at US EPA in 1977 conducting research on the effects of pesticides on prenatal development and progressed to spending 15 years as the Director of the Reproductive Toxicology Division in ORD. He has spent much of his career working on improving the basis for understanding non-cancer health effects, with the most recent efforts focused on computational toxicology. Computational toxicology promises to transform the conduct of toxicological studies through the blending of advances in modern molecular biology with computational sciences.
Dr. Kavlock has published more than 200 scientific papers, 16 book chapters, edited three books, including co-editor of WHO's Global Assessment of the State-of-the-Science of Endocrine Disruptors, and serves on a number of international scientific advisory committees. He is the co-recipient of the US Human Society North American Alternative Award (2008) and ORD's Statesmen of the Year Award (2007) is past president of the Teratology Society and was a finalist for Federal Career Employee (a Sammie award) of the year in 2015. Dr. Kavlock also served as a member of the editorial boards of Environmental Health Perspectives, the Journal of Toxicology and Environmental Health, and Birth Defects Research Part B: Developmental and Reproductive Toxicity. Dr. Kavlock received his B.S. in biology and his Ph.D. in embryology from the University of Miami.